Senior Software Engineer - Email Platform (Full Stack)
Posted Aug 4
This position is needed to fulfill the critical role of a Senior Full Stack Software Engineer within Twilio Sendgrid, to be both hands-on as well as a thought leader. You will use modern programming languages and technologies, including Go, TypeScript, React, Redux, GraphQL, Cypress, and AWS cloud infrastructure. The person in this role will bring with them the passion to develop against complex backend services, build against and develop OpenAPI specs, and support front end and back end development needs.
The Customer Lifecycle group works closely with our accounts and billing teams to build and maintain user workflows that support and improve the experience for our customers.
Responsibilities
In this role, you'll:
Be An Owner: Participate in technical decisions with your team and across your functional domains on large scale projects. Work with your team on initiatives/projects with operational reliability factors such as monitoring, performance and capacity planning, security, and disaster response. -
Empower Others: Help, guide, mentor and influence the team by sharing your knowledge and experience, in solving complex challenges. Actively remove oneself as a single point of failure.
Ruthlessly Prioritize: Advocates for balancing between tech debt and feature development by collaborating with engineering and product.
Wear The Customer's Shoes: Ship reliable features, at scale, that deliver the most value to your customers. You will partner with engineering and product to understand customers' challenges, see opportunities, craft solutions, and lead the team to deliver the right value.
Be Bold: Embrace calculated risks, while understanding the tradeoffs between technology choices.
Be Inclusive: Collaborate with a diverse group of people with different backgrounds.
Don't settle: Constantly look for areas of improvement in systems and optimize.
Qualifications
Not all applicants will have skills that match a job description exactly. Twilio values diverse experiences in other industries, and we encourage everyone who meets the required qualifications to apply. While having desired qualifications make for a strong candidate, we encourage applicants with alternative experiences to also apply. If your career is just starting or hasn't followed a traditional path, don't let that stop you from considering Twilio. We are always looking for people who will bring something new to the table!
Required:
5+ years of Full Stack engineering experience, developing and maintaining large scale web applications.
Experience with consuming and developing REST APIs in languages such as Go, Python, or JavaScript/TypeScript
Experience with building GraphQL APIs
Experience with building web apps with React/Next.js or similar view frameworks with state management libraries such as Redux (e.g. RTK).
Experience testing frontend components with Jest/Enzyme/React Testing Library and testing backend server side code with dependency injection.
Strong fundamentals with JavaScript and concepts such as asynchronous programming and using a type-safe language like TypeScript or Flow.
Strong fundamentals with HTML and CSS, including concepts like layout, specificity, cross browser compatibility, and accessibility.
Demonstrated track record of delivering highly interactive, engaging, single page applications that are usable, performant, and supportable.
Familiarity with cloud computing (e.g. AWS), using Docker, and integrating with APIs.
Experience with end-to-end testing solutions (e.g. Cypress, Playwright, Puppeteer, Selenium/WebdriverIO).
Bachelor's degree in Computer Science, Engineering or a related field, or equivalent training, fellowship, or work experience.
Desired:
Experience with highly-available applications in a modern programming language (Ruby, Go, Python, Java, or C++).
Experience with developing mock REST APIs and GraphQL APIs.
Experience with Storybook for component driven development.
Experience with OO principles and software engineering expertise (coding, automated tests, profiling, monitoring, architecture design, etc).
Experience working with MySQL or other relational databases.
Experience with optimizing and analyzing frontend and backend performance.
Knowledge of continuous integration providers such as Buildkite or Jenkins and continuous deployment techniques, client-side bundling with Webpack, and deployment infrastructure (e.g. S3, CloudFront as CDN, Lambda@Edge functions, Kubernetes, ArgoCD).
Comfortable in Linux and Mac environments.
Experience working on internal tools and content management systems.
Location
This role will be based in our Denver, CO or Irvine, CA office. This role will be open to US remote as well.
What We Offer
There are many benefits to working at Twilio, including, in addition to competitive pay, things like generous time-off, ample parental and wellness leave, healthcare, a retirement savings program, and much more. Offerings vary by location.
Twilio thinks big. Do you?
We like to solve problems, take initiative, pitch in when needed, and are always up for trying new things. That's why we seek out colleagues who embody our values.
So, if you're ready to unleash your full potential, do your best work, and be the best version of yourself, apply now!
Please note this role is open to candidates outside of Colorado as well. The information below is provided for those hired in Colorado only.
If you are a Colorado applicant:
The estimated pay range for this role, based in Colorado, is 132,320 - 181,940
The successful candidate's starting salary will be determined based on permissible, non-discriminatory factors such as skills, experience, and geographic location within the state. This role is also eligible to participate in Twilio's equity plan and for the following benefits: health care insurance, 401(k) retirement account, paid sick time, paid personal time off, paid parental leave.
Misc Info For This Position:
Remote Mix: 100% Remote
Position Level: Senior
Job Type: Full-Time
Regional Restrictions: USA Only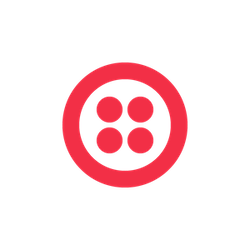 Twilio

United States

Website
Job Info:
100% Remote
Senior
Full-Time
USA