Senior Software Engineer (Backend - Data Platform)
Posted Jan 8
We are looking for a Senior Software Engineer who loves working on massively scalable distributed applications to join our team and help build our growing portfolio of products that enable a consumer to enjoy content that they can co-create with the creators through our platform. In this role, youll work with a high-energy, cross-functional team, which will include other developers, product managers, and designers to perfect the viewing and community engagement experience for viewers of TV shows and movies across all Angel Studios web, mobile, and TV apps. In the Backend Data Platform role, many of your tasks will center around the data pipelinecollection, processing, analysis, storage and transformations of event data.
You may enjoy working with us if you:
Are self-driven and highly motivated to deliver top-tier solutions with minimal guidance. You also recognize when you're wrong, learning from your mistakes and moving past them.
Enjoy creating massively scalable and high performance applications that support experiences that delight and surprise every consumer who use your carefully crafted interfaces.
Are curious about the evolution of technology and are constantly seeking to improve your craft by taking advantage of the advances made in the field.
Strive to embrace best practices and are always searching for opportunities to continually improve, learn and grow.
Enjoy collaborating with a diverse team and empowering everyone to do the best work of their life.
We would love to work with you if:
You've a Bachelor's degree in Computer Science, Engineering or related field
You've 5+ years of software development experience
You are experienced with queuing (Kafka, Kinesis, etc)
You are experienced with data warehouses, data lakes, ETL/ELT transformations etc. (Snowflake, Google BigQuery, Amazon Redshift, Microsoft Azure Synapse Analytics, etc.)
You are a Software engineer who has experience crafting high performance reusable code and micro-services for massive scale distributed systems with multiple technologies (Python, Java, Javascript, Elixir/ Erlang , Go, Kotlin etc)
You are experienced in the infrastructure needed to make compelling backend applications such as API development (GraphQL, REST).
You are experienced with API frameworks (Django, NodeJS, Go, Spring Boot, Phoenix), as well as database interaction and modeling (Relational, No SQL, Graph, and Big Data)
You are passionate about careful design & architectural planning that lead to a codebase that is future-proof and maintainable.
You enjoy the challenge and opportunity to lead and improve the development experience at Angel Studios by enhancing development tools, test coverage, and code structure.
You are proactive and detail oriented, yet comfortable working in a dynamic environment with evolving requirements.
Perks at Angel:
Competitive compensation
Stock Option equity package
100% company-paid medical, dental, and vision premiums for employees and dependents (US employees)
Health Spending Account (HSA)
Life, AD&D, Short, and Long Term Disability Insurance
401(k) investment opportunity
Paid parental leave
Professional development reimbursement
Gym reimbursement
Remote work opportunities
Misc Info For This Position:
Remote Mix: 100% Remote
Position Level: Senior
Job Type: Full-Time
Regional Restrictions: USA Only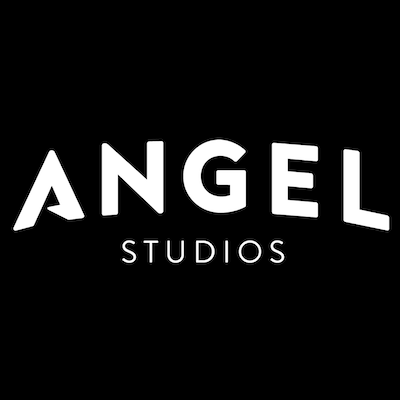 Angel Studios

Provo,UT
United States

Website
Job Info:
100% Remote
Senior
Full-Time
USA