Senior Software Developer
Posted Aug 9
Every day, Heartland, a Global Payments Company, makes it possible for millions of people to move money between buyers and sellers using our products and unmatched services. Simply, we create meaningful technology centered experiences that enable our customers to prosper. If you want to work like an entrepreneur, support and serve entrepreneurs and bring your expertise to a dynamic team, then Heartland is for you. If it's in your nature to work with a passion to provide tangible solutions for everyone you interact with, then join us and let's see what we can do together.
We are looking for a skillful and engaging senior level software engineer to join our highly successful development team responsible for creating new, innovative, quality solutions in a rapidly growing business sector of a Fortune 500 company. This is an awesome opportunity to learn, grow, and contribute all while being part of a highly functional team that is customer focused and solution delivery oriented.
Our team members develop a deep understanding of the customer needs, whether that customer is an external consumer of the company products, or internal associate managing company data or processes, in order to deliver value-added solutions.
Our team members assist in various team activities aimed at expediting quality and delivery such as automation of testing, load testing, delivery, security scanning or any other delivery related activities.
Duties
Develop feature rich software workflows for a cloud based software product designed to span across various business verticals
Create and deploy highly effective and efficient code, using leading language libraries and frameworks, and that is maintainable, easy to read and follows current object-oriented programming principles
Focus on reducing complexity and implementing quality throughout the entire development cycle
Participate in code reviews, freely giving and receiving constructive, meaningful feedback
Learn new and innovative technologies and implement those concepts in the software when and where appropriate, all while working in a professional and family oriented team environment
Mentoring and guiding software developers to facilitate successful development and delivery of valuable software to the end users.
Job Requirements
Senior level software development experience in a business setting using various languages like Java, JavaScript, TypeScript
Senior level experience in designing, building, and deploying high quality consumer facing web applications
Senior level experience with practical application of SQL databases
Preferred Qualifications
Developing web back-end using Java libraries like Spring/Spring Boot
Developing web front-end using frameworks and libraries, primarily React
Using SQL Management Tools (e.g. Postgres, MySQL, SQL Server, Oracle DB)
With IntelliJ, Git, Jira, GSuite, Postman or equivalent solutions
Creating Linux/Windows containers using Docker files
Load test tooling (e.g. Locust, JMeter) for web applications and APIs
Knowledge of: Payment Processing, PCI Standards, Software Usability, Software Architecture, Systems Administration, Information Security.
Location:
Utah - Remote
Oklahoma - Remote
Arkansas - Remote
Kansas - Remote
Illinois - Remote
Texas - Remote
Misc Info For This Position:
Remote Mix: 100% Remote
Position Level: Senior
Job Type: Full-Time
Regional Restrictions: USA Only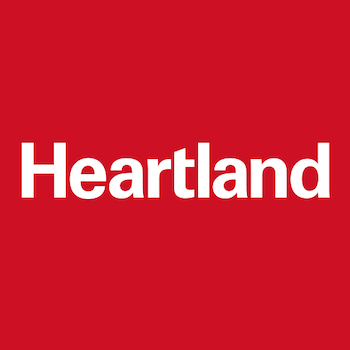 Heartland Payment Systems

United States

Website
Job Info:
100% Remote
Senior
Full-Time
USA