Senior Social Media Manager
Posted Apr 25
As part of our Marketing team, we are hiring a Senior Social Media Manager to build our brand and story, and most importantly to share it with the world. We work with thousands of amazing students around the world and our Marketing team leads the charge in building new, thoughtful relationships for us every day.
The best candidate will be a creative and focused communicator with experience driving strategy and executing on a day-to-day basis, with a passion for putting our students and their families first, and thinking creatively about how to reach them.
You will report directly to the Head of Marketing and collaborate on company-wide targets with the rest of the Marketing team, including team members with expertise in audience development, copy, and creative. You will also have the opportunity to work directly with the CEO on specific campaigns and initiatives for the executive teams storytelling as well.
Responsibilities
Manage and execute Junis organic social media presence
Write creative and on-brand content for multiple platforms, as well as visual designs in partnership with our creative team
Build a cohesive strategy and calendar for highlighting the Juni story
Proactively integrate Juni with larger movements and conversations strategically and quickly jump on timely trends
Strong analytical skills, with a bias towards testing and managing metric performance
Evaluate and build new channels, seek out new growth opportunities for Juni
Share consumer insights with cross-functional teams
Support the CEO and executive teams storytelling as needed
Qualifications
8+ years in social media and / or community management, including well-known consumer brands, building strategy and executing the details
Demonstrated creative expertise communicating across multiple channels and formats
Previous experience building communities from the ground up around products that people love, with strong traction and scale
Strong, creative design sense for premium products
Ability to pay attention to detail with also maintaining the big picture for the future of the brand
Passionate self-starter, decisive and able to move with speed to implement ideas
Strong ethical and honest approach.
Excellent written and verbal communication skills; organized and detail-oriented. You love spreadsheets and checking off items in a todo list.
Represents Juni professionally with parents, students, external organizations, and within the team.
Self-driven to manage your own work and results with high standards.
Openness to change and feedback, and quick to adapt to new systems.
Team player and collaborates with others constructively and positively.
Interest in learning programming or previous programming experience is a plus.
Preferred: Based in San Francisco or willing to relocate to San Francisco. Open to remote roles for the right candidate.
Work authorization in the US.
Benefits include health, dental, and vision insurances
Misc Info For This Position:
Remote Mix: 100% Remote
Position Level: Senior
Job Type: Full-Time
Regional Restrictions: USA Only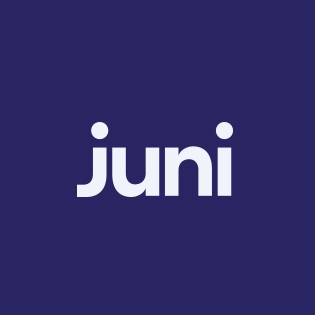 Juni Learning

San Francisco,CA
United States

Website
Job Info:
100% Remote
Senior
Full-Time
USA