Senior Site Reliability Engineer, Data
Posted Apr 25
Mozillas Data SRE Team is looking for a SRE to help us build and maintain infrastructure that supports data products You will combine skills from DevOps/SRE, systems administration, and software development to influence product architecture and evolution by crafting reliable cloud-based infrastructure for internal and external services.As a SRE you will work closely with Mozillas engineering and product teams and participate in significant engineering projects across the company. You will collaborate with hardworking engineers across different levels of experience and backgrounds. Most of your work will involve improving existing systems, building new infrastructure, evaluating tools and eliminating toil
As a Senior Site Reliability Engineer at Mozilla, you will
Write and ship code in Python
Handle infrastructure in AWS and GCP
Write, maintain, and expand automation scripts, metrics and monitoring tooling, and orchestration recipes
Work with Data Engineering teams to design, develop and maintain data pipelines
Work with other SREs and software development teams to deliver products with an eye on reliability and automation
Demonstrate accountability in the delivery of work
Spot and raise potential issues to the team
Be on-call for data services
Your Professional Profile:
Demonstrated ability related to either backend software development or cloud operations or experience related DevOps/SRE
Experience programming in at least one of the following languages: Python, Java, C/C++, Go, Node.js or Rust.
Involvement in running services in the cloud
Ability to write automation scripts
Solid understanding of database systems (SQL and/or non-relational databases)
Strong communication skills
Curiosity and interest in learning new things
We are excited to see any additional experience with:
CI/CD orchestration (Jenkins, CircleCI, or TravisCI)
Infrastructure as code tooling (Puppet, Chef, Ansible, Salt, Terraform, Amazon Cloudformation or Google Cloud Deployment Manager)
ETL, data modeling, cloud-based data storage, processing
GCP Data Services (Dataflow, BigQuery, Dataproc)
Workflow and data pipeline orchestration (Airflow, Oozie, Jenkins, etc)
Container orchestration technologies (Kubernetes, OpenStack, Docker swarm, etc)
Open source software involvement
Monitoring/Logging with technologies like Splunk, ElasticSearch, Logstash/Fluentd, Stackdriver, Time-series databases like InfluxDB etc.
About Mozilla
Mozilla exists to build the Internet as a public resource accessible to all because we believe that open and free is better than closed and controlled. When you work at Mozilla, you give yourself a chance to make a difference in the lives of Web users everywhere. And you give us a chance to make a difference in your life every single day. Join us to work on the Web as the platform and help create more opportunity and innovation for everyone online.
Misc Info For This Position:
Remote Mix: 100% Remote
Position Level: Senior
Job Type: Full-Time
Regional Restrictions: North America Only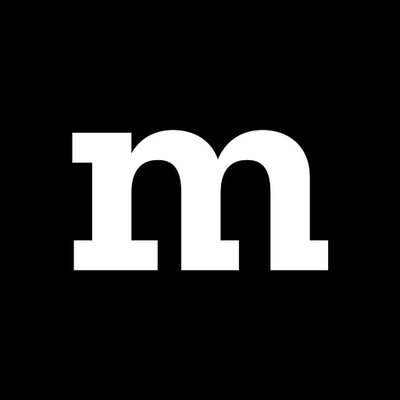 Mozilla

United States

Website
Job Info:
100% Remote
Senior
Full-Time
North America