Senior Researcher - Machine Learning
Posted Jan 8
GitHub is looking for a research engineer in the area of machine learning to join GitHub Next.
We are a growing team of engineers and researchers. Having made our mark with high-impact success stories like GitHub Copilot, we want to keep leveraging the power of Machine Learning to revolutionize GitHub and hence the world-wide community of developers and creators who rely on it for their daily work. We continue to build on these foundations while at the same time exploring new projects in different areas including AI-enhanced static analysis, supply-chain security, innovative approaches to CI, and many more.
You will be working with other members of our team as well as colleagues from elsewhere in GitHub and Microsoft on providing machine learning solutions to these challenges. Some of the projects at the Innovation Lab are a sustained effort to put an idea that has proven its worth into production and at the fingertips of the worlds developer community, whereas others are an experimental evaluation of a new idea where we iterate quickly to separate ideas that show promise from those that need some more time to mature. While we are not primarily a research outfit, our work does regularly yield novel results and insights along the way, which we publish at academic conferences where applicable.
Responsibilities:
Participate in our ongoing projects in the area of code intelligence.
Conceive, design, train and deploy machine learning models.
Extend and fine-tune deep learning architectures.
Help out in the day-to-day running of the Innovation Lab: organizing our webinar series, interviewing new candidates, and disseminating research results.
Minimum Qualifications:
Firm theoretical background in machine learning.
3 years+ hands-on machine learning experience.
Previous experience with deep learning, sequence models and NLP.
Great software engineering skills.
Inclination to prototype quickly and make fast decisions on experiment failure.
A creative mindset and good practical skills are more important to us than formal experience.
Preferred Qualifications:
PhD in computer science, mathematics, or a related field, or other evidence of the ability to do independent, innovative research.
Previous experience at working with large, distributed machine learning pipelines, e.g. using Microsoft Azure or k8s.
Ability to communicate complex ideas clearly, both in spoken and written form, for expert as well as novice audiences.
Ability to meet GitHub, customer and/or government security screening requirements are required for this role. These requirements include, but are not limited to the following specialized security screenings: Microsoft Cloud Background Check: This position will be required to pass the Microsoft, GitHubs parent company, Cloud Screen upon hire/transfer and every two years thereafter.
Misc Info For This Position:
Remote Mix: 100% Remote
Job Type: Full-Time
Regional Restrictions: Anywhere Only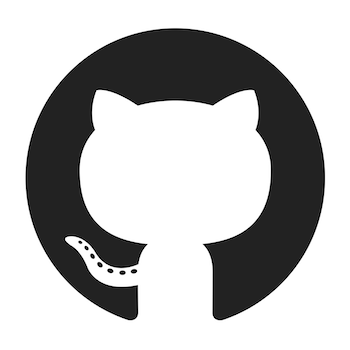 Github

San Francisco,CA
United States

Website
Job Info:
100% Remote
Full-Time
Anywhere