Senior Product Marketing Manager, DevOps
Posted Apr 13
In this role, you'll leverage your understanding of software development, DevOps, open source software and the open source community to help analyze the unique value and capabilities of GitHub's offerings and competitor strategies in the DevOps market. Through collaborating with fellow product marketers, product management, sales enablement and the revenue organization you will define the strategic goals and quarterly OKRs for GitHub's compete efforts to drive key results and outcomes.
As a Senior Product Marketing Manager, you will report to the Head of Cross Functional Product Marketing and you will partner with a diverse set of expert stakeholders across the organization.
Responsibilities:
Evaluate and advance GitHub's competitive position in the market:
Evaluate market trends, dynamics, key competitor moves and strategies
Build compelling competitive messaging and content for GitHub's growing portfolio of software development solutions
Inform and influence Product Leadership on decisions as the subject matter expert on market trends, competitor investments and tactics
Act as the competitive subject matter expert to support the product marketing team with competitive launch strategies and metrics for competitive effectiveness, sales support and market positioning
Scope and lead creation of impactful competitive sales enablement assets mapped to buying journey
Develop effective go to market strategy leveraging available and nascent levers including sales teams, professional services, customer and seller incentive programs
Support developer engagement through creation of effective presentation assets, conversation guides and other supporting materials
Partner with sales to lead customer conversations and establish effective feedback loops to inform content creation and positioning
Lead competitive training sessions and objection handling strategies
Collaborate with the Channel Team to define and build an effective channel activation strategy for compete
Collaborate with the customer success team to identify patterns for success and areas to improve in the product, along with continuous improvement input for messaging and content.
Requirements:
Proven experience in product marketing, preferably in DevOps or DevSecOps segments
5-8 years of relevant work in technology marketing and software development
Deep understanding of B2B software business models and the ability to build aligned programs to drive business growth
Ability to succeed and embody a growth mindset in a deadline-oriented, fast-paced environment with frequently changing priorities
Exceptional written and oral communication skills
Strong attention to detail plus the ability to quickly adapt to changing requirements and opportunities
Strong familiarity with GitHub products and community
Preferred:
Product marketing experience in a compete role
Product marketing experience with software collaboration & DevOps platforms
Product marketing experience in a market research role
Who We Are:
GitHub is the developer company. We make it easier for developers to be developers: to work together, to solve challenging problems, and to create the world's most important technologies. We foster a collaborative community that can come togetheras individuals and in teamsto create the future of software and make a difference in the world.
Leadership Principles:
Customer Obsessed - Trust by Default - Ship to Learn - Own the Outcome - Growth Mindset - Global Product, Global Team - Anything is Possible - Practice Kindness
Why You Should Join:
At GitHub, we constantly strive to create an environment that allows our employees (Hubbers) to do the best work of their lives. We've designed one of the coolest workspaces in San Francisco (HQ), where many Hubbers work, snack, and create daily. The rest of our Hubbers work remotely around the globe.
We are also committed to keeping Hubbers healthy, motivated, focused and creative. We've designed our top-notch benefits program with these goals in mind. In a nutshell, we've built a place where we truly love working, we think you will too.
Misc Info For This Position:
Remote Mix: 100% Remote
Position Level: Senior Manager
Job Type: Full-Time
Regional Restrictions: USA Only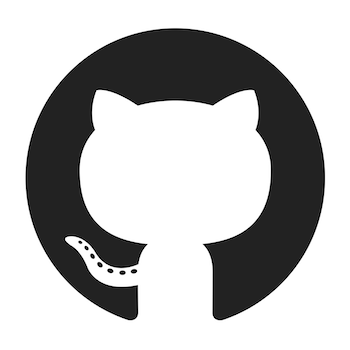 Github

San Francisco,CA
United States

Website
Job Info:
100% Remote
Senior Manager
Full-Time
USA