Senior Product Manager, Data Products & Machine Learning
Posted Apr 25
We're looking for a technically minded senior product manager with experience working with data products and machine learning who believes these tools can power a healthier personalized content recommendation experience than what's out there today. Someone who is inspired to help build that solution at scale.
We are looking for a product manager to help make this happen. We're looking for a product leader who is passionate about building powerful machine learning workflows, finding innovative solutions to challenging problems, and shipping best-in-class data products and APIs.
As our Product Manager for Machine Learning and Data Products, you will lead and prioritize work on data foundations across the Pocket products, partner with ML engineers to develop personalization capabilities to power experiences across our surfaces, and work closely with our Head of Content to ensure we can deliver high-quality and diverse recommendations suited to each user's interests and intent. This role is fundamental to Pocket's success.
Come work with us and make a huge impact on advancing high-quality content on the web.
What you'll do
Contribute to the vision and strategy for data products that power content and machine learning experiences at browser scale
Develop a roadmap to prioritize, test, and build new features based on user needs, platform capabilities, and business potential
Partner closely with editorial, engineering, machine learning, analytics, and design teams to regularly ship new algorithmic experiences
Partner with engineers to research, develop, and iterate on machine learning models
Define, supervise, and analyze metrics for launched products and their impact on the Pocket ecosystem and users, and feed takeaways back into the development process
Engage with marketing and user research teams to identify needs of users across our discovery surfaces
Partner with sales and revenue to understand their needs and identify opportunities where algotorial curation can drive revenue
Partner with product teams across the company to integrate ML models and experiences in other product surfaces
Represent the Content Discovery group's needs and vision across the organization
Clearly communicate product plans, benefits, and results to a wide range of audiences, from internal teams to across Mozilla
What you bring
5+ years of product management experience and a consistent track record of delivering impact through engineering teams
2+ years of experience shipping consumer-facing technology products at scale, with proven experience in recommendations, personalization, data engineering, or machine-learning based products
An understanding of machine learning concepts, machine learning models, and algorithms
Experience managing APIs as products, prioritizing data and ML-engineering work
Appreciation for user privacy, particularly around personalization
Understanding of complex data management problems, and related machine learning techniques
Comfort driving projects from start-to-finish, with multiple partners from diverse subject areas
What your team will look like

We're a remote-first team. Video conferencing, Slack chats, and shared documents keep everyone in the loop and make sure no one feels isolated. We value transparency and collaboration from the CEO on down.
As a subsidiary of Mozilla, we have the nimbleness of a small team with the resources of a large company, which means each teammate has the opportunity to make a big impact. But we make sure our working hours are flexiblenot just because we have team members in different time zonesbut because we know you have a life outside the office, and we value that. You're human, we're human, and everyone at Pocket is treated with utmost respect.
Misc Info For This Position:
Remote Mix: 100% Remote
Position Level: Senior Manager
Job Type: Full-Time
Regional Restrictions: North America Only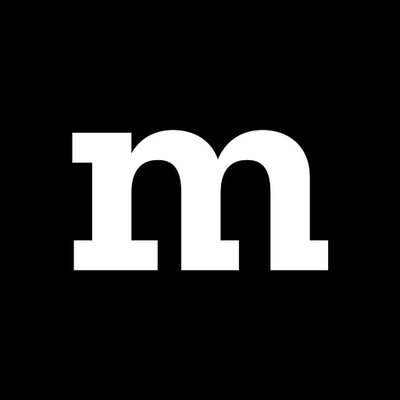 Mozilla

United States

Website
Job Info:
100% Remote
Senior Manager
Full-Time
North America