Senior Product Manager, Ad Products
Posted Apr 25
As the dominant business model of the open internet, digital advertising has enabled highly scalable and freely accessible web services and experiences to thrive. However, the model has also created many user-hostile incentives. Content producers too often prioritize engagement over information and advertisers and ad networks too often trade user information for incremental revenue.
We don't believe it has to be this way.
Firefox is defining and delivering a collection of services and advertising experiences that connect brands and users with products and services they love in a contextual and privacy-preserving way.
We are looking for a highly motivated, collaborative Sr. Advertising Product Manager to help shape internet advertising policy and build compelling, ethical services that deliver user value and create advertiser value. This role will be responsible for delivering core functionality of internal and external APIs and creating new functionality to support our advertising vision.
The ideal candidate is a proven technical product manager with experience managing technical advertising products and an exceptional grasp of the ad tech ecosystem. In addition, candidates will have outstanding communication, project management skills, entrepreneurial drive, all while taking pride in contributing to a broader mission and product vision.
About Firefox Product Management
We are building a culture of adaptable product leaders, who believe that product management is an apprentice craft and fostered through collaboration, open dialogue and feedback.We believe in the value of qualitative data to develop rich insights and continuous measurement through experimentation, data analysis, hypothesis, and tracking metrics.We partner richly and align teams on a shared perspective about the product we are intended to ship.
You've got this if you are ...
Inspired by what's possible.
Passionate about creating great customer experiences.
A curious and self-directed learner, team-oriented.
Experience planning ad service roadmaps.
Knowledgeable in defining, tracking, and interpreting advertising metrics, SLAs.
Diligent and an expert understanding of API design principles and technical depth that lets you partner with and earn the respect of world-class engineers.
Continuous learner with a strong grasp of ad tech and the advertising technology industry.
Capable of prioritizing user privacy over advertiser goals every time.
Highly skilled at explaining advertiser and ad industry requirements.
Experience integrating with third party technologies for advertising (measurement, contextual, ad quality).
Responsibilities
Create and pilot new ad products beginning with manual solutions and scaling out to integrated technologies.
Collaborate with engineering to ensure new services and ad ecosystem requirements are built-in.
Help identify new opportunities to define privacy-protecting ad standards and innovations.
Educate internal partners on the role advertising plays in the internet ecosystem and user's internet goals.
Contribute to a great product team. Lead by example to new feature PMs on business modeling, ad ecosystems, and the foundations of good product management.
Collaborate with engineers, user experience, and other team members to define and articulate advertising product experiences.
Stay ahead of consumer and advertising trends to translate into advancements in Firefox.
Balance technical, customer, and business insight.
Bring your full and authentic self
Qualifications
Demonstrated direct product leadership experience, including five or more years within the advertising tech space.
Skill and experience participating in advertising account and sales calls and discussions.
While you enjoy collaborating, you are able to function autonomously without straying from the product strategy and product framework.
Proficient with SQL and rich data analytics.
You can reason through problems from multiple perspectives.
You have excellent interpersonal skills and can communicate complex ideas in written and verbal communication understood by specialists and non-specialists alike.
Knowledge of the adtech/martech vendor space, key players, and how ads flow through the ecosystem of three-letter acronyms like SSP, DSP.
Preferred
Experience building advertising products with new ecosystem stacks.
Experience working on ad products with self-service.
A significant part of our interview process will focus on ethics in advertising and data use. Experience in thought leadership in digital advertising ethics is valued, but all candidates are expected to have an informed grasp.
About Mozilla
Mozilla exists to build the Internet as a public resource accessible to all because we believe that open and free is better than closed and controlled. When you work at Mozilla, you give yourself a chance to make a difference in the lives of Web users everywhere. And you give us a chance to make a difference in your life every single day. Join us to work on the Web as the platform and help create more opportunity and innovation for everyone online.
Misc Info For This Position:
Remote Mix: 100% Remote
Position Level: Senior Manager
Job Type: Full-Time
Regional Restrictions: USA Only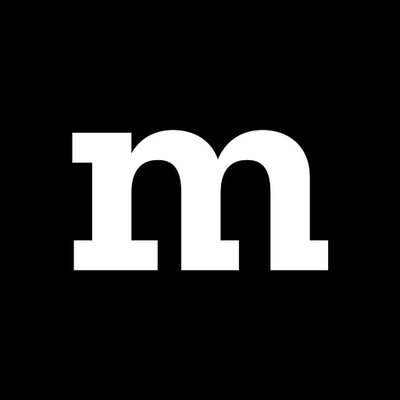 Mozilla

United States

Website
Job Info:
100% Remote
Senior Manager
Full-Time
USA