Senior Product Designer
Posted Jan 8
We're looking for someone to challenge us, push the company towards simplicity and speed, and help continually put the customer first. You'll work with us to tackle big problems in innovative and practical ways.
Let us introduce ourselves...
Patriot Software started in the basement of a factory decades ago. Were located in the universe (aka Canton, OH) and have over 140 employees across the United States.
On to the good stuff. What we do. Patriot develops accounting and payroll software for American businesses and their accountants. Because we have a passion for helping our customers succeed, our goals are lofty: make accounting and payroll fast, easy to use, and affordable. We need exceptional people to deliver exceptional products and services. Thats why we only hire the best of the best.
So, what do we value in a new team member Our search starts by looking for a quality individual who lives by our core values:
We give more than we take
We dont take shortcuts
We lead. We dont follow
We follow the golden rule
We grow leaders
Does this sound like you Great Read on to see if your skills are a match, too.
Requirements
What were looking for on your resume
At least 5 years of professional experience designing and usability testing web applications
Able to work in a fast-paced remote environmentbecause change is our only constant
Self-motivated but able to work with team members when needed.
Must be able to use your time wisely, stay organized, and prioritize various tasks throughout the day.
Able to use strong problem-solving skills and think quickly on your feet.
This position is open to all candidates who legally reside and are eligible to work in the United States.
Heres what youll be doing
Product designers at Patriot Software are always working on different things, which means we don't split designers between just UX or UIeveryone works together. Youll work on everything from fat marker sketches to high fidelity prototypes (we currently use Figma). Youll work on a team with a product manager and several developers, so each team has what it needs to go from the whiteboard to the customer.
Here are some examples of what your weeks might contain:
Participate in customer interviews with your product manager to gain a deep knowledge of our customers
Understand our analytics/usage data to help inform your grasp on customer behaviour. Work with the Product Manager to pick key metrics to gauge success after shipping.
Work with your Product Manager to whiteboard a new feature. Rough out the boundaries of what that feature needs to do, and then create a quick prototype that you then take through both moderated and unmoderated usability testing.
Participate in and lead team design review sessions. Provide insightful and direct critique for other's work and receive it for your own. We believe in open, challenging, and transparent feedback, but ultimately leave the final design decisions up to you.
Collaborate with your engineering and PM team to help finalize design work and team feedback into a shippable product.
Skill-wise, we're looking for strong information architecture design skills, a deep understanding of usability heuristics, experience with usability testing and user research, and the ability to digest large amounts of data into meaningful product direction. Great writing skills are essentialwe believe that good writing is good design.
Please note this is a sample of what youll be doing. This job requires you to be able to adapt to change quickly in order to deliver an exceptional customer experience. Your duties, responsibilities, and activities may change at any time with or without notice.
Reasonable accommodations may be made to enable individuals with disabilities to perform the essential functions.
Benefits
The Perks of Patriot
We pride ourselves on our company culture and value our employees hard work. Aside from the freedom to introduce new ideas or technologies, here are some of the awesome benefits our employees enjoy:
Paid time off and paid holidays
Medical, dental, and vision insurance
Section 125 HSA and FSA accounts
Company-paid life, short-term, and long-term disability insurance
401(k) with company match
Up-to-date hardware and equipment provided
Flexible scheduling and opportunities for advancement
Education reimbursement
We offer a flexible work environment and whatever tools you need to do your best work. More details about the work environment and perks can be found here: https://www.patriotsoftware.com/about/careers/
Are you ready to take the next step in your career
Misc Info For This Position:
Remote Mix: 100% Remote
Position Level: Senior
Job Type: Full-Time
Regional Restrictions: USA Only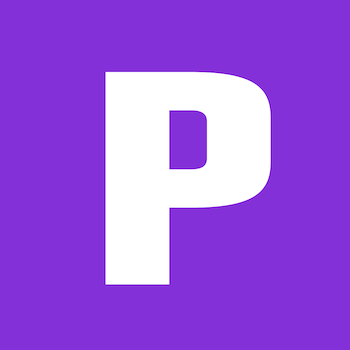 Patriot Software

Canton,OH
United States

Website
Job Info:
100% Remote
Senior
Full-Time
USA