Senior Product Designer
Posted Jan 6
Hello Are you ready to work remotely and transform your career
We're looking for a Senior Product Designer to join the Customer Experience team at Modus. Want to help our clients build awesome solutions to accomplish their goals and vision Are you interested in working remotely with some of the best talent on the planet
Then keep reading.
This is a role for a creative individual with excellent aesthetic judgment and willingness to collaborate within a team environment. Youll help define the product experience on client projects, partnering with product management, research, and engineering to make sure we continue to lead and innovate by solving tomorrow's problems today. Youll identify opportunities to generate more revenue for clients by analyzing public demand and user needs.
About You
You are a design generalist who owns end-to-end product designs but also specializes in two or more skill sets under the design umbrella. You care about the craft of design and inspire our team by producing work that raises the bar. By taking a user experience first approach to solving problems, your work will allow customers to feel delighted every time they use your products.
You believe that successful products dont just improve users lives but also deliver on business outcomes. Youre always learning about new skills, about problem spaces, and about whether your designs are actually working. Youll defend user research as a way to uncover competitive advantages. Youre not dogmatic about your design process and can adapt to deliver value in different scenarios and timelines.
Responsibilities
As a Senior Product Designer at Modus Create, you will have the following responsibilities:
Collaborate with stakeholders to transform vague or ambiguous requirements into specific requirements, including the why behind the requirement.
Zoom in and zoom out: Work on small, manageable chunks of work while also maintaining visibility to the larger, holistic experience.
Be the expert: guide clients in making sound, evidence-based design decisions. Persuade clients to follow a sound design process through research and storytelling.
Define the user experience, interactions, and user interface through user flows, information architecture, sketches, wireframes, and visual design.
Perform design QA to identify user experience quality issues within live products. Collaborate with product managers and engineers to triage user experience improvements that come out of design QA.
Build functional prototypes to validate and test your designs as well as participate in user research and testing.
Establish product styling, including typography, color, iconography, and imagery standards.
Lead project teams. Be the main point of contact on client projects for all things design-related. Delegate tasks to project team members. Give clear direction to other designers, without providing the exact solution to the problem being solved.
Involve stakeholders in the design process to give them a sense of ownership over the final outcomes. Lead a collaborative design process to gather diverse perspectives from team members and stakeholders.
Actively seek feedback on your designs from team members and stakeholders, as well as provide constructive, actionable feedback to other designers, product strategists, and engineers.
Use data and evidence, such as user research findings, experiments, usability heuristics, or secondary research studies, to explain the rationale behind your design decisions and inform product priorities with the voice of the user.
Coordinate with team members and project managers to create realistic project plans and schedules. Help maintain visual and brand consistency between all products and outlets and collaborate with stakeholders to translate business goals into unique product experiences.
Have frank, yet diplomatic, conversations about scope with clients and push back on scope creep. Hold project teams accountable for meeting project goals and hitting milestone dates.
Requirements
As a Senior Product Designer at Modus Create, you will mostly fit these specific requirements :
3 5+ years of experience in fast-paced creative environments.
Convey design ideas via sketches, storyboards, high-fidelity mockups, prototypes, or animations.
A skilled storyteller and concept idealist, with experience working in a multidisciplinary environment to develop concepts that delight customers and deliver business results.
Possess not just exceptional product design skills, but the ability to implement strategic and conceptual thinking as well.
A compelling portfolio that demonstrates high-quality, end-to-end product design work for web experiences and tells a story that you are a deep design thinker.
2+ years experience in designing complex digital products/maintaining cross-platform design systems.
Solid design skills across IOS, Android, and web platforms.
Experience with and deep knowledge of best practices with Figma.
Strong ability to clearly define and articulate your ideas to fellow designers, engineers, product managers, etc.
The ability to understand the technical implications of your design decisions along with experience working directly with developers on their implementation.
Excellent visual/motion design skills.
Misc Info For This Position:
Remote Mix: 100% Remote
Position Level: Senior
Job Type: Full-Time
Regional Restrictions: USA Only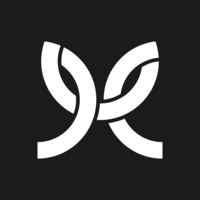 Modus Create

Reston,VA
United States

Website
Job Info:
100% Remote
Senior
Full-Time
USA