Senior Product Designer, Growth
Posted Apr 13
GitHub is looking for an experienced Product Designer to join our Growth Design team. In this role, you'll work on experimentation and solving challenging customer problems using useful, approachable, and beautiful interfaces. Your goals will be to create awareness around product features and encourage feature adoption. This requires a holistic view of the entire customer journey and the ability to propose approaches across our different personas. You'll be working as a senior individual contributor, creating world-class designs while mentoring other designers on the team and influencing the growth strategy as a whole. You know that the best designs require more than just pixels; you're willing to jump in to copy and developer workflows. Collaboration is the key to GitHub's success, and you will work closely with other designers, project managers, engineers, and marketing team stakeholders to propose design solutions and ensure a successful outcome.
The GitHub Design Team is a group of talented individuals whose backgrounds are in product design, design systems, design ops, and illustration, as well as CSS experts, and engineers with front-end and full-stack experience working in Rails and React.js.
What we're looking for:
Product Designers at GitHub are expert individual contributors; they're given a lot of autonomy and trust to work on our most impactful design projects. For this specific role, we're looking for someone who values the following:
Systems thinking: Our team has to apply decisions holistically, making sure to look at new patterns in context to the larger system of the product, as well as ensuring we support experiences for individual features.
Inclusive design: GitHub is a home for all developers and our design system should reflect that., This means including and learning from people with a range of perspectives. Designing for inclusivity first can lead us to solve problems for the many and open up our product for more people.
Creating together: Getting to the right result is our focus. This can come from brand designers or site engineers, and ideally both. Facilitating collaboration between teams and individuals is key so that we continue to evolve the design system alongside the needs of our customers.
Progress and impact: Our team often works on the meta and so it's easy to get caught up in the design details. We have to be mindful of this and ensure we keep making decisions and move forward. This means being solutions-oriented and prioritizing progress over correctness when it's the right call.
Candidness: We encourage candidness and recognize its role in building trust between managers and reports and with peers and leadership. It can take time and effort to get there, but it's worth it. Making decisions for projects, design patterns, and processes will yield better results when we can get to the real talk.
Responsibilities:
Create a culture of excellence in design quality within the design teams and across the organization. Your work directly influences and evolves GitHub's UI.
Become an authority on our visual design language, extending upon our existing systemssuch as our color system, navigation components, and interaction patterns.
Design experiences that work across multiple mediums; the best experiences follow a user across their whole journey.
Propose new areas of work with compelling reasoning, and execute on them.
Advocate for, and teach other designers and engineers how to use A/B testing and learn from previous experiments.
Provide regular design feedback and direction to your coworkers. Actively mentor fellow designers.
Partner closely with your manager and team to inform and influence team processes.
Seek out opportunities for connecting with people and teams working on related projects.
Build meaningful relationships across the product, engineering, marketing, and other cross-functional partners you're working with.
You might be a fit if:
You have 5 years minimum design experience as an individual contributor.
You have experience balancing trade-offs between the needs of feature ships with solutions that will last.
You design at the intersection of product sense and brand expression.
You are organized and are comfortable contributing to multiple design projects.
You can find the highest impact opportunities and iterate on them quickly while things are in motion.
You are a great presenter, and you can tell the story of your work to executive-level audiences.
These qualifications will help you stand out:
You have a technical background or experience working on developer tools.
Experience contributing to an established design system.
Experience designing cross-platform experiences
You're a multi-disciplined designer, such as in illustration, animation, programming, or other.
Who We Are:
GitHub is the developer company. We make it easier for developers to be developers: to work together, to solve challenging problems, and to create the world's most important technologies. We foster a collaborative community that can come togetheras individuals and in teamsto create the future of software and make a difference in the world.
Leadership Principles:
Customer Obsessed - Trust by Default - Ship to Learn - Own the Outcome - Growth Mindset - Global Product, Global Team - Anything is Possible - Practice Kindness
Why You Should Join:
At GitHub, we constantly strive to create an environment that allows our employees (Hubbers) to do the best work of their lives. We've designed one of the coolest workspaces in San Francisco (HQ), where many Hubbers work, snack, and create daily. The rest of our Hubbers work remotely around the globe.
We are also committed to keeping Hubbers healthy, motivated, focused and creative. We've designed our top-notch benefits program with these goals in mind. In a nutshell, we've built a place where we truly love working, we think you will too.
Misc Info For This Position:
Remote Mix: 100% Remote
Position Level: Senior
Job Type: Full-Time
Regional Restrictions: North America Only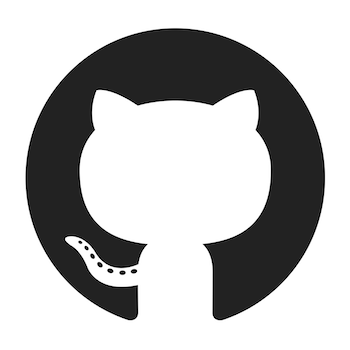 Github

San Francisco,CA
United States

Website
Job Info:
100% Remote
Senior
Full-Time
North America