Senior Manager of Revenue Accounting
Posted Apr 14
As Senior Revenue Manager at Venafi, you will work collaboratively with the Revenue Team to ensure timely and accurate reporting of Venafi's revenue. You will also provide leadership and oversight for professional services revenue recognition and Accounts Receivable (billing, collections, aging, etc.) and related tasks.
In this role you will:
Participate in the month-end and quarter-end revenue close for worldwide revenue
Review sales orders in accordance with revenue recognition standards
Provide feedback on deal structuring
Collaborate with auditors as a key contact to fulfill auditors' requests
Prepare key reporting and metrics for executive management
Participate in revenue/billing/cash budgeting and forecasting activities
Help develop and oversee internal controls
Provide cross-functional training on revenue recognition
Stay current with evolving accounting and regulatory requirements and industry trends to proactively plan and implement accounting changes
Own or assist with other critical projects as needed
The ideal Warrior will be armed with:
Minimum 10-12 years of related work experience
Bachelor's degree in relevant field
Working knowledge of ASC 606
Software industry experience
Supervisory experience
Strong business judgement and acumen
Ability to make sense of large data sets to provide insights
Attention to detail, curiosity, and self-motivation
Ability to perform projects with minimum oversight
Passion to improve current processes
Appetite to provide and debate new ideas, without perception or hierarchy concerns
Strong prioritization skills, strong sense of urgency balanced with the realization that not everything is urgent
Good communicator, team player, and an upbeat disposition
What sets you apart?
CPA certification or Master's Degree in Accounting
Big 4 public accounting experience or equivalent
Experience with NetSuite, Avalara, and Salesforce
IPO/Public company experience
SaaS experience
While you are busy protecting the world, we've got you covered!
In addition to fostering a work environment with strong work from anywhere ethic, Venafi offers a benefits package that is in the top 1%. We provide 100% employer-paid premiums for both team members and their families. That includes health, dental, and vision insurance. YES, REALLY! We offer four weeks of PTO (Paid Time Off), eleven holidays, and four pick your own community service days. We also offer 401(k) and company matching, company HSA contribution, 2x salary employer-paid life insurance, and parental leave. We even offer pet insurance!
Misc Info For This Position:
Remote Mix: 100% Remote
Position Level: Senior Manager
Job Type: Full-Time
Regional Restrictions: USA Only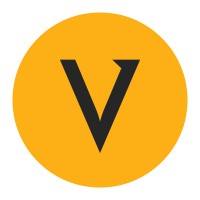 Venafi

Salt Lake City,UT
United States

Website
Job Info:
100% Remote
Senior Manager
Full-Time
USA