Senior Manager, Software Engineering - Segment CX
Posted Aug 4
This position is needed to lead a high-performing engineering team building the best user experience for our Twilio Segment self service customers.
In this role, you will be leading and growing a team of world-class full stack software engineers and collaborating with product and design leaders to ship features, experiments, A/B tests and ideas that will drive activation and upsells. The majority of our customers begin in Segment's self service offerings (Free and Team plan offerings), so delivering a best-in-class experience at this stage is crucial. You'll be responsible for owning the technical vision and engineering execution of the team to set us up for long-term success, both as a product and as a team.
Responsibilities
In this role, you'll:
Manage, grow and develop a team of world-class full-stack engineers building Segment's self service customer experience products.
Provide support and guidance that enables the team to self-organize and to achieve sustained high velocity and predictability.
Manage employee career development by providing coaching and mentoring to junior engineers while guiding senior contributors to maximize their potential. Provide continuous performance feedback, collaborate with employees on their objectives and provide a clear path for progression through personal development plans.
Institute development best practices to ensure the team produces high quality, well-architected and supportable code. Lead code and architecture design reviews.
Collaborate on roadmaps with Product Managers, Architects and Tech Leads to ensure the team has clear direction and priorities. Ensure there is cross-training and a healthy balance between features and technical debt.
Create a culture of continuous improvement through retrospection.
As a member of the Engineering Management team, foster leadership principles and behaviors throughout the organization to groom the next generation of leaders.
Act as an ambassador for Segment, recruiting and motivating top talent.
Qualifications
Not all applicants will have skills that match a job description exactly. Twilio values diverse experiences in other industries, and we encourage everyone who meets the required qualifications to apply. While having desired qualifications make for a strong candidate, we encourage applicants with alternative experiences to also apply. If your career is just starting or hasn't followed a traditional path, don't let that stop you from considering Twilio. We are always looking for people who will bring something new to the table!
Required:
3+ years of experience as an Engineering Manager or similar role of a high-performing engineering team of 5-10 members.
5+ years hands-on experience developing customer-facing full-stack web applications using React, Typescript, Golang, Java or similar technical stacks.
You know how to source, recruit, hire and retain talented engineers and engineering leaders.
Experience working with cross-functional teams including Product, Design, and Analytics to ship optimized customer-facing user experiences based on an analytical approach.
Experience managing software engineers in a technical and complex operations environment are highly desired. Ideally, you have experience in a production Cloud / DevOps environment.
You provide a deep understanding of the complexities involved in writing large single-page applications.
You write meaningful tests and understand the value of great logging, proper monitoring and error tracking.
Desired:
You love partnering with design to create impactful customer experiences and not just implementing designs that are tossed over the fence
You have a strong understanding of UX patterns and are passionate about building intuitive UIs that customers love.
Experience managing multiple teams, including bootstrapping new teams and managing managers.
Location
This role will be remote, and based in the USA or Canada.
Occasional travel to the San Francisco office or other locations for offsites is anticipated.
What We Offer
There are many benefits to working at Twilio, including, in addition to competitive pay, things like generous time-off, ample parental and wellness leave, healthcare, a retirement savings program, and much more. Offerings vary by location.
Twilio thinks big. Do you?
We like to solve problems, take initiative, pitch in when needed, and are always up for trying new things. That's why we seek out colleagues who embody our values.
So, if you're ready to unleash your full potential, do your best work, and be the best version of yourself, apply now!
(Location dependent information)
Please note this role is open to candidates outside of Colorado as well. The information below is provided for those hired in Colorado only.
If you are a Colorado applicant:
The estimated pay range for this role, based in Colorado, is 186,480.00 - 233,100.00.
Non-Sales: Additionally, this role is eligible to participate in Twilio's equity plan.
The successful candidate's starting salary will be determined based on permissible, non-discriminatory factors such as skills, experience, and geographic location within the state. This role is also eligible to participate in Twilio's equity plan and for the following benefits: health care insurance, 401(k) retirement account, paid sick time, paid personal time off, paid parental leave.
Misc Info For This Position:
Remote Mix: 100% Remote
Position Level: Senior Manager
Job Type: Full-Time
Regional Restrictions: USA Only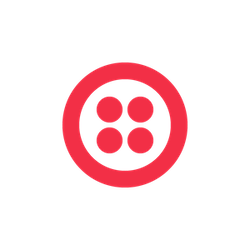 Twilio

United States

Website
Job Info:
100% Remote
Senior Manager
Full-Time
USA