Senior Manager, Product Management
Posted Apr 25
Mozillas Privacy and Security product team is a vanguard protecting people on the internet. We embody the Mozilla manifesto principle: individuals security & privacy are fundamental and must not be treated as optional. In the last year, we launched premium services for two of our products, Mozilla VPN and Relay.
Do you ask the right questions to formulate product perspective and present requirements Have you previously developed global product strategies that enable and drive transformation and go-to-market efficiency
We are looking for an experienced Director of Product Management to help design, shape, and drive product capabilities. You will work with our teams to help identify and build features for existing products as well as help identify new product strategies.
What youll do
Be part of defining product strategy and roadmaps for existing and future products.
Clearly set the product/backlog prioritization with a balance of near-term deliverables and longer-term investment in various platforms.
Be a product evangelist and partner closely with business stakeholders and engineering leaders.
Effectively communicate strategies and trade-offs up to a range of senior leaders and down to development teams.
Synthesize market changes and technology improvements into actionable advancements for our products.
Maximize utility of features common to multiple partners, and efficiently solve for local and global functionalities critical to enable market success.
Preferred Qualification Requirements
10-15+ years in the high tech industry with experience owning products from inception to launch at a combination of both small and large organizations.
Many years director level experience leading geographically distributed teams to include remote teams.
You have excellent interpersonal skills, which include active listening and the ability to present complex ideas in concise written and verbal descriptions easily understood by both technical and non-technical audiences.
You have previously driven a budget process to include assessment of: impact, risk analysis, prioritization, and analysis.
Your experience includes working with external partners both in the U.S. and abroad in a product management role.
You can identify customer and business problems, participating in the product vision, and writing clear/concise requirements with consideration for the end-to-end experience.
You appreciate integrity and approach business, decision-making, and responsibilities honestly and openly.
About Mozilla
Mozilla exists to build the Internet as a public resource accessible to all because we believe that open and free is better than closed and controlled. When you work at Mozilla, you give yourself a chance to make a difference in the lives of Web users everywhere. And you give us a chance to make a difference in your life every single day. Join us to work on the Web as the platform and help create more opportunity and innovation for everyone online.
Misc Info For This Position:
Remote Mix: 100% Remote
Position Level: Senior Manager
Job Type: Full-Time
Regional Restrictions: North America Only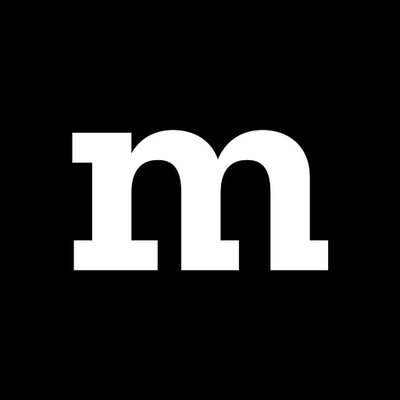 Mozilla

United States

Website
Job Info:
100% Remote
Senior Manager
Full-Time
North America