Senior Manager, Pricing & Monetization
Posted Mar 15
Angi is seeking a Senior Manager of pricing and monetization to join our central strategy team. This is a unique opportunity for a strong player who enjoys solving difficult problems and wants to work on high-profile strategic initiatives. You will help optimize value for our service providers and profit within our leads marketplace. As an individual contributor working across departments, you will enrich our understanding of key marketplace factors (such as customer elasticities and segmentations) and work to uncover opportunities in pricing, packaging, differentiation, and discounting. You will also contribute to price testing and the design of new monetization methods.
This role reports to the VP, Pricing & Monetization.
What you'll do
Price Setting: Fuse value-based, cost-plus, competitive, and marketplace pricing principles and techniques into balanced models and recommendations for managing prices.
Knowing Our Customers: Develop qualitative and quantitative research in partnership with the research team to refine our understanding of market segmentation options, customer needs, and willingness to pay.
Analytics: Support business cases to align senior leadership on key monetization decisions. Provide fact-based analyses and recommendations that result in increased sales, profits, and/or customer lifetime value. Collaborate with data science to uncover opportunities in pricing, discounts, and packaging.
Testing: Contribute to a hypothesis driven test program that delivers key learnings, improves long-term profitability, and maximizes customer utility.
Monetization Governance: Assist in the improvement of process and reporting constructs used to manage pricing and monetization.
New Monetization Methods: Collaborate with product managers on new monetization opportunities (leverage understanding of differentiation, intelligent segmentation, and behavioral modeling for pricing and packaging development).
Who you are
Bachelors, Masters or PhD in a technical field such as Economics or Business Analytics, etc.
5+ years of professional experience including experience in pricing research, analysis or related consulting
Familiarity with practical application of elasticity estimation, price-response functions, monetization models, and related research methods (Conjoint, Van Westendorp, etc.)
Familiarity with behavioral economics
SQL experience and knowledge of relational databases, Tableau, Looker, or Adobe Analytics experience a plus.
Superior problem-structuring, and problem-solving skills
Creative problem-solver with excitement to work on hairy problems across teams
Prior, small company or start-up experience a plus
Exceptional quantitative skills and aptitude
Humble and effective cross-functional team player
Excellent verbal and written communications skills
Ability to manage multiple projects simultaneously
Intellectual curiosity balanced with an orientation for getting stuff done
Attention to detail, persistence, and follow-through
We value diversity
We know that the best ideas come from teams where diverse points of view uncover new solutions to hard problems. We welcome and value individuals who bring diverse life experiences, educational backgrounds, cultures, and work experiences.
Compensation & Benefits
The salary band for this position iscommensurate with experience and performance. Compensation may vary based on factors such as cost of living.
This position will be eligible for a competitive year end performance bonus & equity package.
Full medical, dental, vision package to fit your needs
Flexible vacation policy; work hard and take time when you need it
Pet discount plans & retirement plan with company match (401K)
The rare opportunity to work with sharp, motivated teammates solving some of the most unique challenges and changing the world
Misc Info For This Position:
Remote Mix: 100% Remote
Position Level: Senior Manager
Job Type: Full-Time
Regional Restrictions: USA Only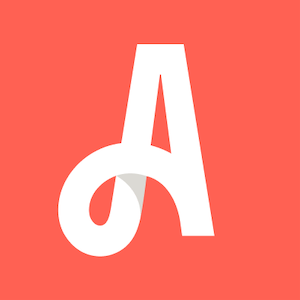 Angi

Denver,CO
United States

Website
Job Info:
100% Remote
Senior Manager
Full-Time
USA