Senior Manager, GTM Data Science
Posted May 11
Join the team as our nextSenior Manager, GTM Data Science.
Who we are & why we're hiring
Twilio powers real-time business communications and data solutions that help companies and developers worldwide build better applications and customer experiences.
Although we're headquartered in San Francisco, we have presence throughout South America, Europe, Asia and Australia. We're on a journey to becoming a globally anti-racist, anti-oppressive, anti-bias company that actively opposes racism and all forms of oppression and bias. At Twilio, we support diversity, equity & inclusion wherever we do business. We employ thousands of Twilions worldwide, and we're looking for more builders, creators, and visionaries to help fuel our growth momentum.
About the job
This position is needed to increase the impact of the vast amount of data to generate actionable insights and build ML models to drive Sales efficiency and productivity. You will build and lead a data science team and have experience with standardizing on the ML Platform and the end of end Machine Learning lifecycle. You thrive on ambiguity and enjoy the frequent pivoting that's part of the exploration. You are extremely passionate about applying practically Machine Learning to Sales use cases, driving Sales efficiency and productivity.
Responsibilities
In this role, you'll:
Mentor, lead, and hire a team of data scientists
Interact and collaborate with cross-functional teams - Sales organization, Marketing, Finance, and Product to define requirements and propose new ML models to have business impact
Provide and inspire data science innovations that fuel the growth of Sales and Twilio as a whole
Apply artificial intelligence and machine learning techniques to drive Sales efficiency and productivity through implementation and enablement of models like New Logo Propensity, and Next Best Product
Provides technical leadership across multiple teams, by understanding a key technology space deeply enough to help guide strategy
Understands and teaches proven methods and hacking skills in working with divergent data types at scale, to explore and extrapolate data-driven insights using advanced, predictive statistical modeling and testing applied to data acquired and cleansed from a range of sources
Provides GTM and Sales stakeholders the entrepreneurial guidance essential for appropriately interpreting and building on findings, and fully exploiting the insights revealed through the research
Qualifications
Not all applicants will have skills that match a job description exactly. Twilio values diverse experiences in other industries, and we encourage everyone who meets the required qualifications to apply. While having desired qualifications make for a strong candidate, we encourage applicants with alternative experiences to also apply. If your career is just starting or hasn't followed a traditional path, don't let that stop you from considering Twilio. We are always looking for people who will bring something new to the table!
Required:
BS, MS, or PhD in an appropriate technology field (Computer Science, Statistics, Applied Math, Econometrics, Operations Research, etc.)
5+ plus years experience as an established technical leader/Manager of data science teams that have successfully delivered data-driven models with impact.
Expert command of AI and machine learning. Expertise in Python (Pandas, Numpy)
Experience in leading teams who have expertise in data mining algorithms and statistical modeling techniques such as clustering, classification, regression, decision trees, neural nets, support vector machines, genetic algorithms, anomaly detection, recommender systems, and natural language processing.
Experience with the full end-to-end data science lifecycle - Requirements gathering, Feature Engineering, Feature Selection, Model Building, Model evaluation, Model Deployment.
Impeccable attention to detail and strong ability to convert complex data into insights and action plans.
Able to effectively communicate a vision and inspire others to innovate.
Desired:
Experience with AWS Sage Maker is a plus but not required.
Location
This role will be remotely based in the U.S.
What We Offer
There are many benefits to working at Twilio, including, in addition to competitive pay, things like generous time-off, ample parental and wellness leave, healthcare, a retirement savings program, and much more. Offerings vary by location.
Twilio thinks big. Do you?
We like to solve problems, take initiative, pitch in when needed, and are always up for trying new things. That's why we seek out colleagues who embody our values something we call Twilio Magic. Additionally, we empower employees to build positive change in their communities by supporting their volunteering and donation efforts.
So, if you're ready to unleash your full potential, do your best work, and be the best version of yourself, apply now!
If this role isn't what you're looking for, please consider other open positions.
(Location dependent information)
Colorado applicants:
The estimated pay range for this role, based in Colorado, is 160,000.00- 200,000.00
Non-Sales: Additionally, this role is eligible to participate in Twilio's equity plan.
The successful candidate's starting salary will be determined based on permissible, non-discriminatory factors such as skills, experience, and geographic location within the state. This role is also eligible to participate in Twilio's equity plan and for the following benefits: health care insurance, 401(k) retirement account, paid sick time, paid personal time off, paid parental leave.
Misc Info For This Position:
Remote Mix: 100% Remote
Position Level: Senior Manager
Job Type: Full-Time
Regional Restrictions: USA Only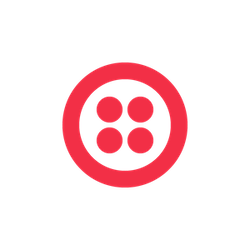 Twilio

United States

Website
Job Info:
100% Remote
Senior Manager
Full-Time
USA