Senior Manager, Customer Security Operations Center
Posted Apr 21
Fastly is looking for a talented and motivated leader for our Customer Security Operations Center (CSOC). This globally distributed 24 x 7 team is responsible for operational support for our combined Fastly and Signal Sciences security products and services.
As Senior Manager of this team, you will be tasked with fostering an environment of personal and professional growth for the team, identifying and planning for staffing needs, and developing processes that will enable scalable, efficient, and consistently positive customer experiences.
You will leverage and improve team operations to enable growth. Responsibilities include building working relationships with cross functional teams to accomplish business goals. To foster career development, providing feedback and coaching is a key part of the role.
What you'll do:
Provide leadership and effectively communicate with all levels of management in areas related to Customer Security Operations, including onboarding, training, escalations, process development, metrics and reporting, and career development.
Mentoring and growing team members
As manager for a follow-the-sun operational team, be a supportive manager that can ensure the team is operating in a healthy & sustainable manner for team members.
Developing robust quality control measures as the team scales.
Oversee training, process development, and the creation of tooling required to enable the team to be successful in all Customer Security functions.
Conducting regular performance reviews with CSOC staff
Interfacing with Customer Support and Engineering teams to optimize processes and reduce toil
Developing and expanding team KPIs to assess the performance, workload, and utilization of the CSOC to stay ahead of staffing demands.
Collecting customer and employee feedback about our security products and services to reduce friction for customers, reduce toil for support staff, and foster innovation and advancement of Fastly and Signal Sciences technologies
Work closely with product and marketing teams to design, implement, and deliver strong Managed Security Service offerings that delight our customers
Driving development of tooling and automation so we can leverage technology instead of headcount to deliver an exceptional, efficient, security support experience in both proactive and reactive capacities
What we're looking for
Bachelor's Degree (B.A.) from four-year college or university in Information Technology, Information Security/Assurance, Engineering or similar area of study; at least 5 years related experience and/or training; or equivalent combination of education and experience preferred.
Demonstrated track record of leading operations focused security teams (NOC/SOC/Customer Support) 2-5 years experience
Minimum 2 years experience working in a security focused role
Demonstrated technical knowledge of current application security, protocols, standards, and best practices
Ability to clearly convey expectations and responsibilities to team members, providing clarity of purpose and inspiration to your team
Proven ability to make decisions and perform complex problem-solving activities under pressure.
Previous management and project leadership experience required.
5+ years working with common web application architectures (e.g. NGINX, Apache server, IIS, Kubernetes, AWS, GCP) and application security products/platforms
Demonstrated experience and success in handling client relationships either on a primary or secondary basis
Project management experience for both technical development tasks as well as process improvements
Success as a relationship builder and collaborator with strong communication and analytical skills
Driven and passionate about leading, mentoring and developing teams
Ability to embrace change while maintaining focus on results and customer experience
Additional qualities:
Capable of not only leading, but developing a remote team across multiple time zones.
Exceptionally curious, continuously motivated by the need to understand why a technical or non-technical problem exists, coupled with the persistence to eliminate it.
Highly organized and proactive, taking initiative and ownership independently, possessing ability to lead up, down, and across.
Compassionate, kind, and encouraging of your direct team, and internal partners across the business, acting as a natural and trusted leader.
A growth attitude, continually improving your knowledge, skills, and abilities, keeping current with industry trends, protocol standards, etc.
Strong sense of ownership and accountability.
Highly collaborative. Breaking down walls and barriers is a strong-suit of yours.
You love documentation, recognizing how information gets shared and distributed for a team that spans the globe.
Why Fastly?
We have a huge impact.Fastly is a small company with a big reach. Not only doour customershave a tremendous user base, but we also support a growing number ofopen source projects and initiatives.Outside of code, employees are encouraged to share causes close to their heart with others so we can help lend a supportive hand.
We love distributed teams.Fastly's home-base is in San Francisco, but we have multiple offices and employees sprinkled around the globe. In fact, 50% of our employees work outside of SF! An international remote culture is in our DNA.
We care about you.Fastly works hard to create a positive environment for our employees, and we think your life outside of work is important too. We support our teams with great benefits like up to 20 weeks of paid parental leave, options for free medical/dental/vision plans, and an open vacation program that enables our folks to take the time they need to recharge (some benefits may vary by location).
We value diversity.Growing and maintaining our inclusive and diverse team matters to us. We are committed to being a company where our employees feel comfortable bringing their authentic selves to work and have the ability to be successful -- every day.
We are passionate.Fastly is chock full of passionate people and we're not one size fits all'. Fastly employs authors, pilots, skiers, parents (of humans and animals), makeup geeks, coffee connoisseurs, and more. We love employees for who they are and what they are passionate about.
We're always looking for humble, sharp, and creative folks to join the Fastly team. If you think you might be a fit, please apply!
Misc Info For This Position:
Remote Mix: 100% Remote
Position Level: Senior Manager
Job Type: Full-Time
Regional Restrictions: USA Only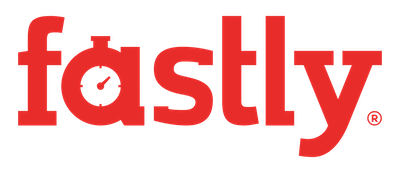 Fastly

San Francisco,CA
United States

Website
Job Info:
100% Remote
Senior Manager
Full-Time
USA