Senior ML Engineer
Posted Apr 25
Logistics is hard, and often unpredictable as Covid19 revealed. Now more than ever, the ability to predict and manage shipping is the foundation for organizations' successes. EasyPost is trying to solve this issue by bringing reliability and transparency to the logistics world, and it is well positioned to do so based on its proprietary data. Come join us to help customers solve their shipping challenges one package at a time!
What you will do:
o Leads efforts within the organization to drive the design, development, optimization, and product ionization of ML or ML-based solutions and systems that are used to solve strategically important problems.
o Responsible for defining and driving the improvement of key ML infrastructure for model development, training, deployment needs and scaling ML systems.
About you:
o PhD or equivalent in Computer Science, Engineering, Mathematics or related field AND 4-years full-time
o Software Engineering work experience OR 7-years full-time Software Engineering work experience, WHICH INCLUDES 4-years total technical software engineering experience in one or more of the following areas:
o Programming language (e.g. Java, Python, or Go)
o Large-scale training using data structures and algorithms
o Modern machine learning algorithms (e.g., tree-based techniques, supervised, deep, or probabilistic learning)
o Machine Learning Software such as Tensorflow/Pytorch, Caffe, Scikit-Learn, or Spark MLLib
o Hands on experience building end to end ML product
o Offline supervised and unsupervised learning, online learning experience optional
o Experience with defining metrics for model selection
o Experience with Feature engineering and feature managementDeep Learning (optional)
o Privacy aware/bias free/Interpretable MLPersonalizationOptimization (RL/Bayes/Bandits)
What We Offer:
o Comprehensive medical, dental, vision, and life insurance
o Competitive compensation package and equity
o 401(k) match
o Monthly work from home stipend of 100 net
o Flexible work schedule and paid time off
o Collaborative culture with a supportive team
o A great place to work with unlimited growth opportunities
o The opportunity to make massive contributions at a hyper-growth company
o Make an impact on a product helping ship millions of packages per day
EasyPost is an Equal Opportunity Employer. Employment decisions are made without regard to race, color, religion, national or ethnic origin, sex, sexual orientation, gender identity or expression, age, disability, protected veteran status or other characteristics protected by law.
Misc Info For This Position:
Remote Mix: 100% Remote
Position Level: Senior
Job Type: Full-Time
Regional Restrictions: Anywhere Only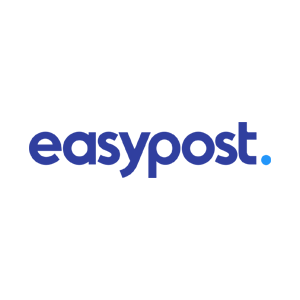 Easy Post

San Francisco,CA
United States

Website
Job Info:
100% Remote
Senior
Full-Time
Anywhere