Senior Learning and Development Specialist
Posted Apr 5
In this new role, as our Senior Learning and Development Specialist, you'll be responsible for the daily execution of the programs that support and encourage Mozillians to live our operating values to fulfill our mission and grow in their career; for providing the best possible learner experience; and become the go-to resource for our L&D programs.
Our Senior Learning and Development Specialist will work on a broad variety of learning programs that may touch any audience in the company where a learning solution will help us achieve our business goals. A successful candidate thrives in a constantly evolving environment, has a passion for Mozilla's mission and products, and is excited by this opportunity.
We will review all applications and take a broad look at the experience of each person. We want to get to know you and the outstanding strengths you will bring to the role. We are most likely to be interested in your candidacy if you can demonstrate the majority of the qualifications and experiences listed, but we know that no person ever fits the exact profile of any job description. If you feel this role connects to your skills and purpose, we encourage you to bring your diverse experiences in applying for this role.
What You'll Get To Do
Develop and deliver learning programs (e.g. onboarding, inclusive hiring, new manager development)
Administer our 360 review program and set up leadership coaching engagements
Co-lead and deliver our New Hire Onboarding program
Maintain relations with our external partners, including invoicing/billing and monthly reviews
Work in lockstep with our Diversity & Inclusion team to support learning programs offered by that team, ensuring alignment with broader program
Configure and maintain learning & development content on our intranet
Co-produce our monthly manager newsletter, ensuring timely, relevant and joyful content. Audit email metrics and iterate to improve usefulness
Respond to questions about learning programs, add new managers to the relevant channels
Manage and track learning assignments, proactively review internal data for insights that might advise changes to our programs
Contribute to shared content, improved processes and evolve ways of delivering innovative learning experiences
Act as a learning consultant to People Partners
Minimum Qualifications
3-5 years of professional work experience in Learning, Organizational Development, Employee Engagement/Experience or similar
You have a keen attention to detail, can balance several tasks and competing priorities, and have a strong analytical mentality
You have excellent communication skills in written, verbal, and presentation form
You can build trusting relationships with people from diverse demographic and professional levels across a decentralized work environment
You can independently own large-scale, organization-wide projects delivered with care and joy
You are a self-starter who cares deeply about work quality
You make things happen yet understand the value of bringing folks along (our value of Responsible Participation)
You adopt change and adapt quickly based on feedback
You are able to work independently, using your strong time management and organizational skills to deliver your work
You take the initiative to explore emerging learning technologies and approaches
About Mozilla
Mozilla exists to build the Internet as a public resource accessible to all because we believe that open and free is better than closed and controlled. When you work at Mozilla, you give yourself a chance to make a difference in the lives of Web users everywhere. And you give us a chance to make a difference in your life every single day. Join us to work on the Web as the platform and help create more opportunity and innovation for everyone online.
We are an equal opportunity employer. We do not discriminate on the basis of race (including hairstyle and texture), religion (including religious grooming and dress practices), gender, gender identity, gender expression, color, national origin, pregnancy, ancestry, domestic partner status, disability, sexual orientation, age, genetic predisposition, medical condition, marital status, citizenship status, military or veteran status, or any other basis covered by applicable laws. Mozilla will not tolerate discrimination or harassment based on any of these characteristics or any other unlawful behavior, conduct, or purpose.
Misc Info For This Position:
Remote Mix: 100% Remote
Position Level: Senior
Job Type: Full-Time
Regional Restrictions: USA Only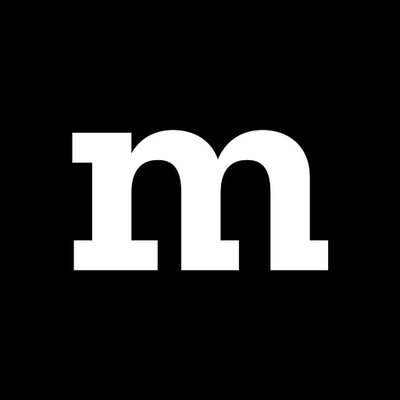 Mozilla

United States

Website
Job Info:
100% Remote
Senior
Full-Time
USA