Senior Fullstack Engineer - L3 - Global Infrastructure
Posted May 10
Join the team as our next Fullstack Software Engineer (L3)!
Who we are & why we're hiring
Twilio powers real-time business communications and data solutions that help companies and developers worldwide build better applications and customer experiences.
Although we're headquartered in San Francisco, we have presence throughout South America, Europe, Asia and Australia. We're on a journey to becoming a globally anti-racist, anti-oppressive, anti-bias company that actively opposes racism and all forms of oppression and bias. At Twilio, we support diversity, equity & inclusion wherever we do business. We employ thousands of Twilions worldwide, and we're looking for more builders, creators, and dreamers to help fuel our growth momentum.
About the job
This position is needed to build multi-region services to support Twilio's expansion into new regions and points of presence across the globe as part of the Global Infrastructure team. This team supports Twilio's international expansion goals which is one of the major growth vectors for Twilio. You will contribute to a major architectural initiative for the Twilio platform and your work will have a significant impact on the trajectory of the company.
Responsibilities
In this role, you'll:
Build and deploy well-tested frontend and backend code to support our product roadmap
Ensure high reliability and readiness for services owned by the team through automated testing, simulated incident response activities, and standard methodologies relating to continuous integration and deployment
Participate in the team's on-call rotation to support the availability of its services
Contribute to the team's product backlog by proposing implementation details that support the product roadmap
Collaborate with other engineers on the team to help us succeed as a group, rather than just as individuals
Qualifications
Not all applicants will have skills that match a job description exactly. Twilio values diverse experiences in other industries, and we encourage everyone who meets the required qualifications to apply. While having desired qualifications make for a strong candidate, we encourage applicants with alternative experiences to also apply. If your career is just starting or hasn't followed a traditional path, don't let that stop you from considering Twilio. We are always looking for people who will bring something new to the table!
Required:
3+ years of proven experience in at least one object-oriented language such as Java or C#
3+ years of proven experience with modern web technologies including React, Typescript, and Node.js
Hands-on experience developing and scaling distributed systems
Competence in agile processes, continuous integration, and test automation
You have experience with large systems and complex code bases, along with source code control systems such as Github
Hands-on experience with cloud technologies such as AWS
Well versed (and opinionated) on what makes a good REST API
Experience building and supporting critically important and performant user-facing systems
Strong cross-team communication and collaboration skills
A healthy ability to manage and resolve conflict - you have the ability to listen, present, and question effectively
You are curious, collaborative, humble and are a Doer
Desired:
Experience working with highly scalable large distributed systems, relational databases like MySQL, data pipeline systems, frameworks to build high-performance RESTful web services
Location
This role will be US Remote. Approximately 2 weeks per year of travel is anticipated for team gatherings.
What We Offer
There are many benefits to working at Twilio, including, in addition to competitive pay, things like generous time-off, ample parental and wellness leave, healthcare, a retirement savings program, and much more. Offerings vary by location.
Twilio thinks big. Do you?
We like to solve problems, take initiative, pitch in when needed, and are always up for trying new things. That's why we seek out colleagues who embody our values something we call Twilio Magic. Additionally, we empower employees to build positive change in their communities by supporting their volunteering and donation efforts.
So, if you're ready to unleash your full potential, do your best work, and be the best version of yourself, apply now!
If this role isn't what you're looking for, please consider other open positions.
(Location dependent information)
Colorado applicants:
The estimated pay range for this role, based in Colorado, is 132.320 - 165.400
Non-Sales: Additionally, this role is eligible to participate in Twilio's equity plan.
The successful candidate's starting salary will be determined based on permissible, non-discriminatory factors such as skills, experience, and geographic location within the state. This role is also eligible to participate in Twilio's equity plan and for the following benefits: health care insurance, 401(k) retirement account, paid sick time, paid personal time off, paid parental leave.
Misc Info For This Position:
Remote Mix: 100% Remote
Position Level: Senior
Job Type: Full-Time
Regional Restrictions: USA Only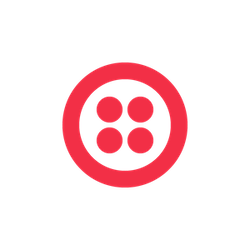 Twilio

United States

Website
Job Info:
100% Remote
Senior
Full-Time
USA