Senior Engineering Manager, Build Automation
Posted Apr 21
The Fastly Build Services team is responsible for continuous integration and artifact management, as well as software deployment tooling for Fastly's SignalSciences product. We are looking for a leader to join our team who is excited to work in a collaborative environment, is proactive, and is excited about automating. You will play a key role in extending our tooling with the goal of automation and self-service for development teams.
What You'll Do
Manage a distributed engineering team building automated tooling and services.
Design and implement software improvements to our existing tools for build, test, and deployment automation
Act as a teacher and coach; providing technical mentorship and being a force multiplier to the software development velocity of the team.
Provide regular feedback to engineers to ensure their professional growth.
Define and prioritize features, new projects, and research activities into regular releases. Keep the team aware of the timelines for delivery, and coordinate the process of turning user requirements into coherent designs.
Partner with engineering teams to build scalable tools and infrastructure to release software that is reliable, safe, sustainable, and secure.
Drive and own practices around CI/CD processes.
Manage Kubernetes deployment tooling and test automation.
Iterate on improvements to engineering best practices in a collaborative environment.
What We're Looking For
Pragmatic, meticulous, and empathetic individuals who are genuinely delighted to work with hardworking small teams and get a chance to know the end-users of the products personally.
Significant experience and preference for working with remote-first teams.
Organizational skills and strategies for how to prioritize work, communicate requirements clearly, and deliver features that respond to the needs of the business.
Familiarity with tools, technologies, and platforms like Github Actions, Jenkins, Chef, Datadog, and AWS.
Experience seeing a multi-month, multi-team idea from inception to successful delivery and wide adoption.
Awareness of industry trends, tools, and best practices, but effectively evaluates and shares the cost associated with introducing new technologies.
Someone who comes with years of technical, individual contributor experience.
Someone who trusts their team, but is also willing to get into the technical details.
Someone who has an incremental and experimental growth mindset.
Someone with the ability to periodically travel to off-site engineering gatherings when it is safe to do so. Team bonding is important to us, and we love to discuss everything from roadmaps and culture to engineering management practice.
In accordance with applicable law, Fastly's minimum base pay for this role if hired in Colorado is 169,000 per year.Additionally, this role is eligible to participate in Fastly's equity plan. Final offer amount will be at the company's sole discretion and determined by multiple factors, including years and depth of experience and expertise, location and other business considerations. Note that this role is available to candidates outside of Colorado and different minimum compensation may apply.
Fastly is proud to deliver a strong total rewards program to our employees. This role is eligible to participate in the following benefits:
Health benefits (medical, dental, and vision)

Medical: Cigna or Kaiser available

Retirement benefits and employer match
Life Insurance (Basic and Voluntary Life)
Short & Long Term Disability with a buy-up LTD option
Voluntary Accident & Critical Illness benefits
Flex Spending Accounts & Mass Transit benefits
Open Vacation Policy
Sick Time
Generous leave benefits (medical, maternity, paternity, and personal)
Paid wellness days
Employee Assistance Program
Learning & reimbursement program stipend
Mobile and internet allowance
Wellness stipend
Pet insurance
Fastly reserves the right to amend or modify for any reasons in accordance with applicable law.
Why Fastly?
We have a huge impact.Fastly is a small company with a big reach. Not only doour customershave a tremendous user base, but we also support a growing number ofopen source projects and initiatives.Outside of code, employees are encouraged to share causes close to their heart with others so we can help lend a supportive hand.
We love distributed teams.Fastly's home-base is in San Francisco, but we have multiple offices and employees sprinkled around the globe. In fact, 50% of our employees work outside of SF! An international remote culture is in our DNA.
We care about you.Fastly works hard to create a positive environment for our employees, and we think your life outside of work is important too. We support our teams with great benefits like up to 20 weeks of paid parental leave, options for free medical/dental/vision plans, and an open vacation program that enables our folks to take the time they need to recharge (some benefits may vary by location).
We value diversity.Growing and maintaining our inclusive and diverse team matters to us. We are committed to being a company where our employees feel comfortable bringing their authentic selves to work and have the ability to be successful -- every day.
We are passionate.Fastly is chock full of passionate people and we're not one size fits all'. Fastly employs authors, pilots, skiers, parents (of humans and animals), makeup geeks, coffee connoisseurs, and more. We love employees for who they are and what they are passionate about.
We're always looking for humble, sharp, and creative folks to join the Fastly team. If you think you might be a fit, please apply!
Misc Info For This Position:
Remote Mix: 100% Remote
Position Level: Senior Manager
Job Type: Full-Time
Regional Restrictions: USA Only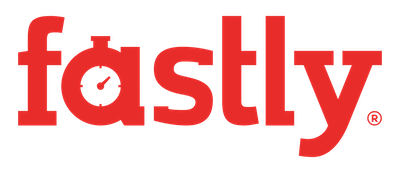 Fastly

San Francisco,CA
United States

Website
Job Info:
100% Remote
Senior Manager
Full-Time
USA