Senior Director, Compensation
Posted Apr 19
The Senior Director, Compensation serves as a key leader of Fastly's Total Rewards team and is responsible for compensation globally at Fastly. You will lead broad-based compensation, including salary, short- and long-term incentives, and recognition programs. You will ensure that the compensation programs at Fastly support the needs of our employees around the world and improve our ability to attract and retain top talent by proactively identifying and driving initiatives to improve our compensation programs.
In this role, you will work closely with senior business leaders and members of the People Leadership Team to contribute to the strategic direction of Fastly's compensation programs and deliver high impact in this competitive market. You will have the opportunity to manage through complex problems and implement solutions and inclusive practices that align with our business objectives and talent strategy. Reporting to Fasty's VP, Total Rewards, you will inspire and lead a high-performing, global team of compensation partners that blend an analytical approach to compensation with strong business partnerships.
What You'll Do
Drive strategic planning, design, implementation, and communication of compensation programs globally
Provide thought leadership for compensation at Fastly by staying abreast of industry best practices and benchmarks, and applying your deep expertise to make data-driven decisions to maintain Fastly's competitive position
Partner with business leaders, HR business partners (HRBPs) and other cross functional partners to enable business outcomes while influencing decisions aligned with Fastly's compensation philosophy
Create and present executive new hire offers and support annual executive pay review
Coach, mentor, motivate and lead team of compensation partners supporting Fastly's business leaders, HRBPs and Recruiters
Advise on compensation-related activities such as strategic new hire compensation, promotions, domestic and international transfers, and retention plans for top performers and at-risk employees
Prepare and deliver materials needed for presentation to Fastly's executive management team and the Compensation Committee of the Board of Directors as well as shareholder engagement
Partner with Talent Management, and other cross functional partners to drive compensation planning during annual and mid-year compensation reviews; provide direct compensation partner support for People Team
Enhance communication and effectiveness of our compensation programs
Participate in job architecture design and evaluation initiatives
Lead compensation-related work associated with M&A activity
Lead, participate and partner on overall global total reward programs and other compensation projects and initiatives
Monitor legal and regulatory environment impacting compensation and ensure compliance with changing landscape, including global pay equity developments
What We're Looking For
Inspirational Executive Leader with an entrepreneurial mindset, innovative thinking, and world-class execution capabilities
Accomplished compensation leader with strengths in thought partnership, collaboration, and influencing, to establish/maintain excellent working relationships with senior HRBPs and other members of the People Team, business leaders, and multiple cross functional stakeholders
Strong interpersonal and communication skills with the ability to influence at the highest levels
Hands-on leader who is authentic and able to inspire others to be their best through leadership and coaching
Agile partner who is able to effectively consult, negotiate, resolve conflict and inspire change with a variety of stakeholders at all levels
Adept at working at the BOD level supporting the Chief People Officer with the BOD and Compensation Committee
Creative thinker who can provide strategic thought leadership and prioritization, think analytically, and solve complex issues and challenges
Strong communicator, including ability to effectively communicate verbally and in writing to various audiences
Strategic problem solver with a can-do attitude
A deep understanding of the current market including staying ahead of industry-standard methodologies and future trends of compensation across the globe and with our competitors
Ability to analyze data, understand trends and develop recommendations for action based on the analysis
High level of personal integrity and comfortable operating with ambiguity - capable of balancing good governance with high quality client service
Expertise leading projects with ability to shift between high-level design, consulting, and analytical/operational work
Experience with Human Resources Information Systems such as Workday, Workday Advanced Comp
Experience in the Technology industry with a mix of start-up and large publicly traded companies
In accordance with applicable law, Fastly's minimum base pay for this role if hired in Colorado is 184,000 per year. Additionally, this role is eligible to participate in Fastly's equity plan. Final offer amount will be at the company's sole discretion and determined by multiple factors, including years and depth of experience and expertise, location and other business considerations. Note that this role is available to candidates outside of Colorado and different minimum compensation may apply.
Fastly is proud to deliver a strong total rewards program to our employees. This role is eligible to participate in the following benefits:
Health benefits (medical, dental, and vision)

Medical: Cigna or Kaiser available

Retirement benefits and employer match
Life Insurance (Basic and Voluntary Life)
Short & Long Term Disability with a buy-up LTD option
Voluntary Accident & Critical Illness benefits
Flex Spending Accounts & Mass Transit benefits
Open Vacation Policy
Sick Time
Generous leave benefits (medical, maternity, paternity, and personal)
Paid wellness days
Employee Assistance Program
Learning & reimbursement program stipend
Mobile and internet allowance
Wellness stipend
Pet insurance
Fastly reserves the right to amend or modify for any reasons in accordance with applicable law.
Misc Info For This Position:
Remote Mix: 100% Remote
Position Level: Director
Job Type: Full-Time
Regional Restrictions: USA Only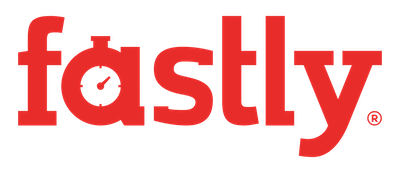 Fastly

San Francisco,CA
United States

Website
Job Info:
100% Remote
Director
Full-Time
USA