Senior DevOps Engineer
Posted Apr 21
At Western Digital, our vision is to power global innovation and push the boundaries of technology to make what you thought was once impossible, possible.
At our core, Western Digital is a company of problem solvers. People achieve extraordinary things given the right technology. For decades, we've been doing just that. Our technology helped people put a man on the moon.
We are a key partner to some of the largest and highest growth organizations in the world. From energizing the most competitive gaming platforms, to enabling systems to make cities safer and cars smarter and more connected, to powering the data centers behind many of the world's biggest companies and public cloud, Western Digital is fueling a brighter, smarter future.
Binge-watch any shows, use social media or shop online lately? You'll find Western Digital supporting the storage infrastructure behind many of these platforms. And, that flash memory card that captures and preserves your most precious moments? That's us, too.
We offer an expansive portfolio of technologies, storage devices and platforms for business and consumers alike. Our data-centric solutions are comprised of the Western Digital, G-Technology, SanDisk and WD brands.
Today's exceptional challenges require your unique skills. It's You & Western Digital. Together, we're the next BIG thing in data.
Job Description
AN IDEAL ENGINEER:
Understand how our users back up data from phones and computers, store photos and video, and archive data and empathize with that end-user.
Does not like broken things. Will speak up if something seems wrong, insecure, or unreliable.
Has a good collection of operational war stories that can be used to justify good operational practices.
Has a learning mindset. Enjoys diving deep into systems to solve problems.
Likes working in a geographically distributed collaborative team.
Understands how rewarding firefighters can build a culture of arsonists and fights for a sustainable operational culture.
ESSENTIAL DUTIES AND RESPONSIBILITIES:
Ensure the continued operations of a variety of IoT cloud services.
Pair with developers to deliver sustainable software systems.
Create and review metrics to track, monitor, and optimize capacity, performance, and scalability.
Develop architecture designs and recommend solutions to improve cloud infrastructure and services
Practice sustainable incident response and blameless postmortems. Help drive continuous process improvement to ensure that we're always able to be a little more secure and a little more reliable.
Respond to urgent issues.
Write project plans, runbooks, reference texts, and policy documents.
Participate in an on-call rotation and other duties that may be periodically assigned
Qualifications
REQUIRED QUALIFICATIONS:
A self-driven learner with a drive to understand things or with a formal background in computer science or a related field.
Experience digging into operational problems with successful long-lived software deployments including some gnarly stuff that seemed like a good idea at the time.
Experience working with the critical parts of cloud software deployments such as configuration management, infrastructure automation, containerization, monitoring, high availability, networking, disaster recovery, and security.
Comfortable with a useful selection of the Amazon Web Services offering including experience troubleshooting IAM access issues.
Experience with at least one database engine: MySQL, Postgres, DynamoDB, or Athena
Strong understanding of DNS, CDN, load balancing, and web servers
A passionate understanding of security and security controls
Well versed in at least one scripting language and comfortable with Linux system administration tasks
Comfortable working in an organization that uses ticketing systems like JIRA and source control systems like Git.
Additional Information
Western Digital thrives on the power and potential of diversity. As a global company, we believe the most effective way to embrace the diversity of our customers and communities is to mirror it from within. We believe the fusion of various perspectives results in the best outcomes for our employees, our company, our customers, and the world around us. We are committed to an inclusive environment where every individual can thrive through a sense of belonging, respect and contribution.
Western Digital is committed to offering opportunities to applicants with disabilities and ensuring all candidates can successfully navigate our careers website and our hiring process. Please contact us at staffingsupport@wdc.com to advise us of your accommodation request. In your email, please include a description of the specific accommodation you are requesting as well as the job title and requisition number of the position for which you are applying.
Misc Info For This Position:
Remote Mix: 100% Remote
Position Level: Senior
Job Type: Full-Time
Regional Restrictions: USA Only
Salary/Pay Info: 127000-203000 USD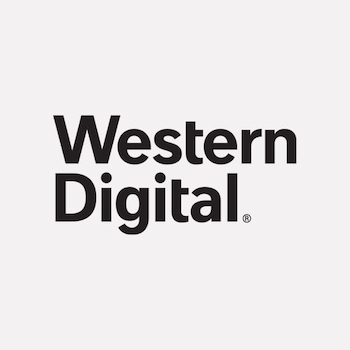 Western Digital

San Jose,CA
United States

Website
Job Info:
100% Remote
Senior
Full-Time
USA
127000-203000 USD