Senior Data Engineer
Posted Dec 2
As a Senior Data Engineer on our Data Team, you will work alongside its other members to serve every team in our data-driven company, maintaining and improving our existing data infrastructure. There will be many opportunities for you to show off and develop your knowledge, skills, and creativity. You will report to our VP of Finance
In this role, you will:
Utilize proficiency in SQL and APIs to work with available data sources
Use Airflow to design and develop custom ETL tasks to capture data from existing and new sources based on existing and possible needs
Use AWS resources in combination with your own coding skills to evaluate and improve all aspects of our existing ETL system
Work with other departments to evaluate data needs and ensure the appropriate metrics are being measured and captured
Work with other engineers and analysts to ensure data quality, availability and deliverability for downstream analytics
If you're right for this role, you:
Have at least an undergraduate degree and 5+ years of work experience in information systems management or data engineering
Have experience with Airflow or equivalent
Have experience with LookML
Have experience working with AWS
Have 3-5 years of Python experience (specifically NumPy and Pandas)
Have demonstrated aptitude for working with data in various common formats, with excellent analytical and quantitative problem-solving skills
Are an expert in SQL and can identify ways to validate and improve queries
Can write code to facilitate all aspects of the data engineering process, from intake to quality control
Are an expert with data warehousing concepts and practices
Are able to work collaboratively in a team environment and communicate complex ideas effectively both verbally and in writing
Are flexible, self-motivated, and able to work on multiple projects simultaneously, sometimes against tight deadlines
Join CommentSold
At CommentSold, you can work from anywhere in the United States thanks to the power of the internet - we put extra effort into our remote culture to ensure we exceed the engagement we all need. We value our team, and show that through competitive salaries and bonus opportunities. Health, dental, vision, and life insurance are available to all full-time employees.
Our platform serves the women's retail space in a major way - and that's no coincidence. We're creating a space for equality across the board, and we support folks of all identities and lifestyles in everything we do. Join CommentSold to live your best life we're always excited to grow our team's perspective.
Misc Info For This Position:
Remote Mix: 100% Remote
Position Level: Senior
Job Type: Full-Time
Regional Restrictions: USA Only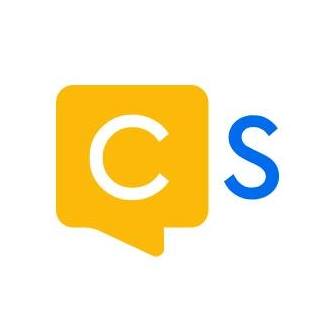 CommentSold

Huntsville,AL
United States

Website
Job Info:
100% Remote
Senior
Full-Time
USA