Senior Data Analyst, Sales Operations
Posted Jan 8
GitHub helps companies, organizations, and groups of individuals succeed by allowing them to build better software, together. We're looking for a Senior Analyst of Data Analytics, Sales Operations to provide best in class analytics and data management practices within a quickly growing sales organization. In addition to exceptional technical prowess, a candidate for this role must exhibit extraordinary attention to detail and project management skills.
This role will work closely with multiple teams across the organization as we continue to grow and scale. As a key subject matter expert on our sales data and metrics, Sales, Finance, Marketing, and Product will depend on our insights. This role will also pair closely with our Data Science and Data Engineering departments to assist with ETLs, advise on data pipeline buildout and rationalizing disparate data sets.
GitHub is an exciting place to work and you'll be an important contributor and join a tight-knit environment of technical and business-minded individuals.
This position will be based in our San Francisco HQ or Remote US
Responsibilities:
Develop and maintain SaaS metrics in BI tools in addition to ad hoc analysis to help drive strategic business decisions
Develop and maintain methods to organize and compare disparate data sets
Create and maintain dashboards that tie back to business and product goals
Work with the Senior Manager and Sales Leadership to assess metrics needs and compile reporting requirements
Collaborate closely with GitHub's Sales, Finance, Marketing, and Product teams to optimize how we capture, analyze, and report business and product data
Work with Product, Marketing, Sales, Finance, and Deal Desk to analyze customer data to help shape policy
Report insights across business functions (Sales, Marketing, Finance, and Product) to track company progress and periodically validate the total addressable market sizing for specific go-to-market verticals or use-cases
Minimum Qualifications:
A Bachelors Degree in statistics, math, engineering, computer science, economics, business, or a related technical field.
7-10 years of overall data analyst experience
4+ years of hands-on experience working with Salesforce.com, data management, KPI development, and BI reporting management.
Background in direct support of a sales organization.
Excellent data analysis and communication skills.
Expertise in SQL (mysql, postgres, hive, presto) and Python.
Experience developing and maintaining ETLs (Airflow experience is a big plus).
Experience with statistical modeling and data visualization tools (Looker experience a big plus).
Working understanding of Salesforce.com's core data model and functionality, including reporting tools and data loader.
Experience solving real-world data problems with code.
Demonstrates problem solving, decision-making, and process-improvement skills.
Strong intellectual curiosity and capabilities.
Familiarity and experience with competitive analysis, and communicating to a diverse audience of stakeholders.
Ability to manage deliverables and expectations across multiple key stakeholders.
Preferred Qualifications:
Microsoft Azure experience
Microsoft Power BI experience
Misc Info For This Position:
Remote Mix: 100% Remote
Job Type: Full-Time
Regional Restrictions: North America Only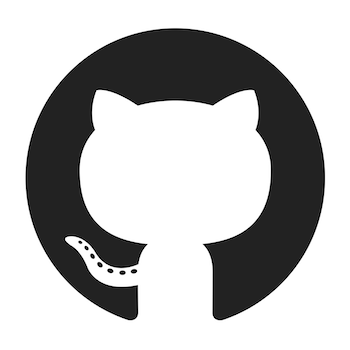 Github

San Francisco,CA
United States

Website
Job Info:
100% Remote
Full-Time
North America