Senior Content Designer
Posted Apr 13
As a Sr. Content Designer, you'll lead GitHub Docs content for a key product area, focusing on user needs and experience. You'll spend most of your time collaborating with product managers and writers to research, plan, and review content in your product area. You'll serve as a mentor to writers on content design and how users experience content.
What we're looking for:
Sr. Content Designers are strong individual contributors with the autonomy and trust to lead a product area.
We're looking for someone who values:
User experience: GitHub is the home for all developers and our content reflects that. The user is at the heart of our decisions: we optimize content to provide helpful experiences for our wide range of customers, support new users on their GitHub journey, and unlock GitHub's promise for more people.
Creating together: We collaborate effectively and empathetically inside and outside of our team to translate customer and business needs into documentation and pursue measurable results through our content.
Progress and impact:Our team focuses on the big picture of documentation for all of GitHub's products. We're mindful of not getting caught up in details, to ensure that we make decisions to keep moving forward. We're solutions-oriented and prioritize progress over completeness when it's the right call.
What you'll do:
Build a holistic understanding of your product area and existing content in your product area, and familiarity with all of GitHub Docs
Partner with engineering, product managers, designers and writers to design customer journeys and a content plan for major new features or initiatives in your product area
Synthesize customer and internal feedback or content gaps you've identified into high-impact projects, gathering a range of inputs and translating that into work for the content teams to implement
Conduct and participate in user research
Understand the bandwidth required to implement your plans and scope your plans accordingly, working with writing team managers and focus area leads to create realistic implementation plans
Help build out the craft of content by leading sessions in our craft education program, writing internal or external posts
Support and mentor writers on content design plans and skills
Raise issues to improve the content design system
You might be a fit if:
You're always thinking about how to make content work for users.
You're a kind, empathetic collaborator.
You enjoy balancing deep collaboration with independent work.
You have experience with planning and project management for product documentation or you've led content for a feature or product.
You have experience using data to measure and inform content.
You have experience coaching content creators.
You spend time agonizing over the meta details, but know when to choose progress over perfection.
You're comfortable making decisions and weighing tradeoffs.
You can flexibly move between product areas based on business needs.
You'll stand out if:
You have experience with user research in documentation.
You have a technical background or experience documenting developer tools.
You're comfortable using Git version control.
You're familiar with using GitHub on a team, in open source, or for personal projects.
(Colorado only) Minimum salary of 71,300 to maximum 151,500 + bonus + equity + benefits.
Note: Disclosure as required by sb19-085 (8-5-20) of the minimum salary compensation for this role when being hired in Colorado.
Who We Are:
GitHub is the developer company. We make it easier for developers to be developers: to work together, to solve challenging problems, and to create the world's most important technologies. We foster a collaborative community that can come togetheras individuals and in teamsto create the future of software and make a difference in the world.
Leadership Principles:
Customer Obsessed - Trust by Default - Ship to Learn - Own the Outcome - Growth Mindset - Global Product, Global Team - Anything is Possible - Practice Kindness
Why You Should Join:
At GitHub, we constantly strive to create an environment that allows our employees (Hubbers) to do the best work of their lives. We've designed one of the coolest workspaces in San Francisco (HQ), where many Hubbers work, snack, and create daily. The rest of our Hubbers work remotely around the globe.
We are also committed to keeping Hubbers healthy, motivated, focused and creative. We've designed our top-notch benefits program with these goals in mind. In a nutshell, we've built a place where we truly love working, we think you will too.
Misc Info For This Position:
Remote Mix: 100% Remote
Position Level: Senior
Job Type: Full-Time
Regional Restrictions: North America Only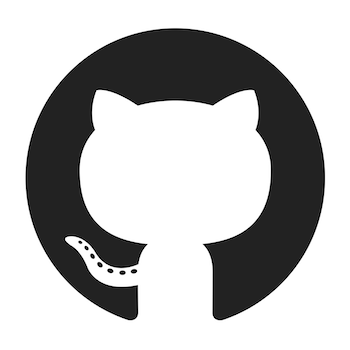 Github

San Francisco,CA
United States

Website
Job Info:
100% Remote
Senior
Full-Time
North America