Senior Business Program Manager
Posted Apr 15
The Customer Success (CS) organization is looking for an action-oriented Program Manager with a history of getting things done in complex environments. As a Senior Business Program Manager, you will support large-scale, strategic transformations/programs in support of GitHub's vision to build the home for all developers.
This high-impact role requires a collaborative leader with a proven track record in shaping and leading change programs to improve end to end experiences through people/process/tools and change management, coupled with the ability to influence successfully in a highly matrixed environment. You will tackle complex, matrixed problems that have a broad and far-reaching impact on both the end customer and that of internal staff.
In this role, you will be accountable for leading, scoping, and delivering continuous improvement programs with our global Customer Success (CS) organization.
Responsibilities
Lead strategic transformations anchored in the CS organization, as well as cross-company initiatives
In support of large initiatives within CS and, in some cases across GitHub:

Bring strategic thought leadership to help shape and guide Programs and draw upon your experiences within the Customer Support, Customer Outcomes, Partner and Professional Services areas.
Translate strategic intent into defined Operational Key Results [OKRs] and track delivery of these through your program execution driving the impact/results desired.
Define planning cadences and clearly communicate schedule and expectations across affected departments and company leadership.
Identify, articulate and help to navigate risks and blockers.
Help to develop training materials and implement best practices company-wide.
Articulate strong and well reasoned Business Requirements across people, process, procedures and tooling needs.
Evaluate, prioritize and create Return on Investment [ROI] business cases.

Identify opportunities to improve organizational health, build business cases around key initiatives and successfully execute upon approved programs.
Experience
Required:
7-10 years experience working within Customer Success Organizations such as front line support, Customer Outcomes, Partner & Professional services.
7-10 years of strategic program or project management experience whereby success depended on leading individuals not reporting directly to you [leading virtual teams]
Proven experience in delivering high impact service improvement initiatives within a global and complex customer support organization.
You have an ability to gracefully navigate, listen, synthesize, influence, and work in a highly collaborative environment.
Forward thinking and strategic, yet pragmatic and operationally savvy
Ability to provide calm and clarity amid rapidly changing priorities and direction, with a structured approach to problem solving and decision making.
Highly motivated self-starter, with a high tolerance for ambiguity in a fast pace and rapidly changing and growing environment
Excellent written and verbal skills with the ability to craft and deliver clear impact-oriented executive communications
Demonstrated at being successful in the execution of highly visible, cross-company change initiatives, projects and programs.
Highly Proficient in the evaluation of business needs versus tooling and producing Business Requirements Documentation [BRDs]
Highly Proficient at producing strong business cases and articulation of Return on Investment [ROI]
Demonstrated track record at leading end to end process improvement initiatives. Initiating, defining and landing impactful change. Tracking results and outcomes.
A strong knowledge and understanding of GitHubs products & services is preferred.

(Colorado only) Minimum salary of 73,500 to maximum 156,000 + bonus + equity + benefits.
Note: Disclosure as required by sb19-085 (8-5-20) of the minimum salary compensation for this role when being hired in Colorado.
Who We Are:
GitHub is the developer company. We make it easier for developers to be developers: to work together, to solve challenging problems, and to create the world's most important technologies. We foster a collaborative community that can come togetheras individuals and in teamsto create the future of software and make a difference in the world.
Leadership Principles:
Customer Obsessed - Trust by Default - Ship to Learn - Own the Outcome - Growth Mindset - Global Product, Global Team - Anything is Possible - Practice Kindness
Why You Should Join:
At GitHub, we constantly strive to create an environment that allows our employees (Hubbers) to do the best work of their lives. We've designed one of the coolest workspaces in San Francisco (HQ), where many Hubbers work, snack, and create daily. The rest of our Hubbers work remotely around the globe. Check out an updated list of where we can hire here: https://github.com/about/careers/remote
We are also committed to keeping Hubbers healthy, motivated, focused and creative. We've designed our top-notch benefits program with these goals in mind. In a nutshell, we've built a place where we truly love working, we think you will too.
GitHub is made up of people from a wide variety of backgrounds and lifestyles. We embrace diversity and invite applications from people of all walks of life. We don't discriminate against employees or applicants based on gender identity or expression, sexual orientation, race, religion, age, national origin, citizenship, disability, pregnancy status, veteran status, or any other differences. Also, if you have a disability, please let us know if there's any way we can make the interview process better for you; we're happy to accommodate!
Please note that benefits vary by country. If you have any questions, please don't hesitate to ask your Talent Partner.
Misc Info For This Position:
Remote Mix: 100% Remote
Position Level: Senior Manager
Job Type: Full-Time
Regional Restrictions: USA Only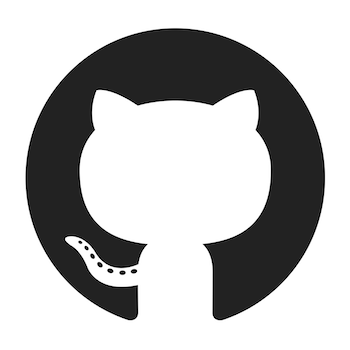 Github

San Francisco,CA
United States

Website
Job Info:
100% Remote
Senior Manager
Full-Time
USA