Senior Business Analyst (L4) - Email Delivery and Operations
Posted May 17
Join the team as our next Senior Business Analyst
Who we are & why we're hiring
Twilio powers real-time business communications and data solutions that help companies and developers worldwide build better applications and customer experiences.
Although we're headquartered in San Francisco, we're on a journey to becoming a globally antiracist company that supports diversity, equity & inclusion wherever we do business. We employ thousands of Twilions worldwide, and we're looking for more builders, creators, and visionaries to help fuel our growth momentum.
About the job
This position is needed to bring both technical and business expertise to Twilio SendGrid to solve difficult business problems using data and analytics.
As the world's largest Cloud Email Service provider, Twilio SendGrid has an unparalleled wealth of data around how our customers, and businesses in general, leverage email to solve their customers' digital communication needs. Twilio is seeking a Senior Business Analyst to join a team that uses data and visualizations to continuously improve our email platform and how we operate within the greater email ecosystem.
Responsibilities
In this role, you'll:
Partner with engineering, product and GTM teams to drive strategic priorities, solve operational challenges and enable growth and innovation
Use technologies like Snowflake, SQL, Splunk and Looker to answer fundamental questions about our business and the email ecosystem in general
Be tasked with helping Twilio SendGrid understand how our customers use our product and its features by developing net new insights about our users' behaviors
Balance long term projects with ad hoc requests for data and insights about our organization and its emergent needs
Bring to life the unprecedented data footprint generated by sending billions of email messages per day for years, and put this data into the hands of stakeholders inside and outside of the Twilio SendGrid organization
Qualifications
Not all applicants will have skills that match a job description exactly. Twilio values diverse experiences in other industries, and we encourage everyone who meets the required qualifications to apply. While having desired qualifications make for a strong candidate, we encourage applicants with alternative experiences to also apply. If your career is just starting or hasn't followed a traditional path, don't let that stop you from considering Twilio. We are always looking for people who will bring something new to the table!
Required:
Analytically precise and detail oriented. You are able to perform and deliver accurate, large-scale analyses that are actionable.
At least 5 years of experience working with systems like Looker, Snowflake, and SQL at an enterprise scale.
Proven track record of extracting raw data from various sources and turning it into practical insight that can be used by partners to drive customer value.
A natural problem-solver. You are comfortable with ambiguity and 80/20 thinking to quickly tease through complexity and bring structure to chaos. You effectively identify and articulate implications up and downstream, taking action or escalating as appropriate.
You communicate effectively and provide clear materials and so-whats, with actionable recommendations. You have strong listening skills and you naturally codify and write things down. You deliver well organized artifacts (presentations, emails, etc) to drive fact-based decision making.
Desired:
Proficiency with Splunk and Tableau
Location
This role will be remote and based in the West Coast, USA
What We Offer
There are many benefits to working at Twilio, including, in addition to competitive pay, things like generous time-off, ample parental and wellness leave, healthcare, a retirement savings program, and much more. Offerings vary by location.
Twilio thinks big. Do you?
We like to solve problems, take initiative, pitch in when needed, and are always up for trying new things. That's why we seek out colleagues who embody our values something we call Twilio Magic. Additionally, we empower employees to build positive change in their communities by supporting their volunteering and donation efforts.
So, if you're ready to unleash your full potential, do your best work, and be the best version of yourself, apply now!
If this role isn't what you're looking for, please consider other open positions.
Colorado applicants:
The estimated pay range for this role, based in Colorado, is 87,360 - 124,800.
Additionally, this role is eligible to participate in Twilio's equity plan.
The successful candidate's starting salary will be determined based on permissible, non-discriminatory factors such as skills, experience, and geographic location within the state. This role is also eligible to participate in Twilio's equity plan and for the following benefits: health care insurance, 401(k) retirement account, paid sick time, paid personal time off, paid parental leave.
Misc Info For This Position:
Remote Mix: 100% Remote
Position Level: Senior
Job Type: Full-Time
Regional Restrictions: USA Only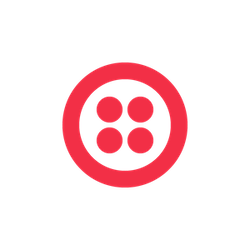 Twilio

United States

Website
Job Info:
100% Remote
Senior
Full-Time
USA