Senior Business Analyst
Posted Aug 9
Every day, Heartland, a Global Payments Company, makes it possible for millions of people to move money between buyers and sellers using our products and unmatched services. Simply, we create meaningful technology centered experiences that enable our customers to prosper. If you want to work like an entrepreneur, support and serve entrepreneurs and bring your expertise to a dynamic team, then Heartland is for you. If it's in your nature to work with a passion to provide tangible solutions for everyone you interact with, then join us and let's see what we can do together.
Heartland Retail is currently looking for a Senior Business Analyst/Scrum Master to join the team! If you have an interest in being an integral part of our software delivery process please apply below!
As a Senior Business Analyst/Scrum Master, you will be a key liaison between development, quality assurance, operations engineering, and product owners/stakeholders. Therefore, a commitment to collaborative problem solving, sophisticated design, and the creation of quality products is essential. You are excited by the challenge of rapidly delivering software improvements to delight our customers and help their businesses thrive while at the same time maintaining the rock-solid stability required by a mission-critical system.
Heartland Retail is a fully distributed team so this is a remote position with an option for an in office setting pending your location. All of our processes are designed with a remote-first mindset.
What will you be doing?
Serve as a scrum master for agile ceremonies
Aid in the translation of business requirements into logical tasks for the development team to build and test
Provide key metrics and help identify next level insights into our software delivery process.
Identify and capitalize on improvement opportunities
Identify innovative ways to increase customer (internal/external) satisfaction
Capture Agile Sprint Team metrics (ie: predictability index, defect density, etc)
Coordinate meetings and asynchronous Slack communication with business users for requirements validation, scope definition, and release timeline for features and projects.
Align QA team to confirm issues/bugs/results of specific features to expedite fixes/releases.
Coordinate UAT activities with internal and external users.
Assist the production support and development teams during application releases. Coordinate with technical writers on release notes to stakeholders.
Write detailed description of user needs, program functions, and steps required to develop or modify retail applications.
Publish, review and obtain approval on user stories, requirement documents
Work with peers and leaders within the IT team to implement improvements in project planning and execution.
What are the requirements?
Strong organizational skills
Strong problem solving and critical thinking skills
Move process improvement ideas from evaluation to execution
Strong ability to listen, capture notes, analyze, break down business problems, and present them to internal and external constituents.
Ability to speak, listen, and write in a clear, thorough manner using appropriate and effective communication skills.
An understanding of project management concepts and software development life cycle required.
Education/Experience:
5-8 years of experience in Agile Delivery, Systems Analysis, Information Management, or a related area of specialization required.
3-5 years writing User Stories under the agile methodology required.
Bachelor's degree preferred.
Oklahoma - Remote
New Mexico - Remote
Arizona - Remote
Arkansas - Remote
Kansas - Remote
Illinois - Remote
Texas - Remote
Diversity and EEO Statements
Heartland is an organization that stands against racism, intolerance and injustice in all its forms one that respects, honors and celebrates the diversity of our team members and the differences among us.
Our commitment to fostering a company culture that values and respects Inclusion and Diversity is steadfast. Standing together as one company, we will continue to work to drive positive change for the communities in which we live and work and stamp out injustice.
Heartland is an equal opportunity employer. Heartland, a Global Payments Company, provides equal employment opportunities to all employees and applicants for employment without regard to race, color, religion, sex (including pregnancy), national origin, ancestry, age, marital status, sexual orientation, gender identity or expression, disability, veteran status, genetic information or any other basis protected by law. Those applicants requiring reasonable accommodation to the application and/or interview process should notify a representative of the Human Resources Department.
Misc Info For This Position:
Remote Mix: 100% Remote
Position Level: Senior
Job Type: Full-Time
Regional Restrictions: US: OK,NM,AZ,AR,KS,IL,TX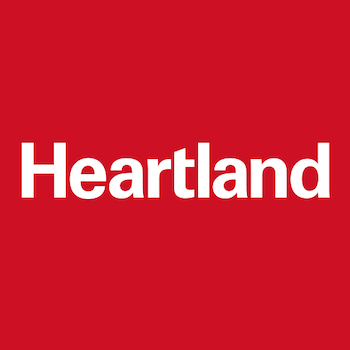 Heartland Payment Systems

United States

Website
Job Info:
100% Remote
Senior
Full-Time
US: OK,NM,AZ,AR,KS,IL,TX