Senior Architect (L7) - Platform Services
Posted May 10
Join the team as our next Sr Platform Services Architect
Who we are & why we're hiring
Twilio powers real-time business communications and data solutions that help companies and developers worldwide build better applications and customer experiences.
Although we're headquartered in San Francisco, we're on a journey to becoming a globally antiracist company that supports diversity, equity & inclusion wherever we do business. We employ thousands of Twilions worldwide, and we're looking for more builders, creators, and visionaries to help fuel our growth momentum.
About the job
Twilio is growing rapidly and seeking a Senior Platform Services Architect to be a key leader in driving the evolution of our customer facing platform services used across the entire company. This role will work across functions including legal, security, engineering, product and sales to drive evolving our shared customer facing services (ie. billing, identity, common application services) technology vision and strategy into the future. This role requires excellent technical skill, operational expertise, coaching skills, and an ability to influence many teams in our diverse organization. Reporting to the VP of Architecture, this position is critical and will help Twilio maintain its focus on customer trust through system design, standardization, and guidance to ensure our experiences to meet our high customer expectations.
Responsibilities
Trust is the number one priority at Twilio. Architects at Twilio set the standard for engineering excellence across the entire company. They work on our hardest problems to build high quality systems aligned to our business needs.
Twilio is a company that is empowering the world's developers with modern communication tools in order to build better applications. Twilio is truly unique; we are a company committed to your growth, your learning, your development and your entire employee experience. We only win when our employees succeed and we're dedicated to helping you develop your strengths. We invest in weeks dedicated to tackling hard problems and creating your own ideas. We have a cultural foundation built on diversity, inclusion and innovation and we want you and your ideas to thrive at Twilio.
As an Senior Architect, you will:
DRAW THE OWL: You will lead and guide teams in determining the appropriate technologies, structuring of data, and workflows in support of high scale distributed systems.
DON'T SETTLE: You will partner with other Architects and stakeholders to ensure all technology solutions align with product, security, and architecture long term vision and roadmap.
EMPOWER OTHERS: You must be a strong team leader. You enjoy mentoring and collaboration across engineering and product teams.
BE AN OWNER: Ensure the successful delivery of projects from vision, through execution, and reliable, dependable, scalable, operations.
Qualifications
Not all applicants will have skills that match a job description exactly. Twilio values diverse experiences in other industries, and we encourage everyone who meets the required qualifications to apply. While having desired qualifications make for a strong candidate, we encourage applicants with alternative experiences to also apply. If your career is just starting or hasn't followed a traditional path, don't let that stop you from considering Twilio. We are always looking for people who will bring something new to the table!
Required:
Must have the ability to architect in complex multi-product environments and balance competing business needs in a way that meets stringent performance, privacy, security, consistency, and data integrity requirements
Deep experience at scale with various modern microservices architectures and cloud technologies including streaming and micro-batch processing paradigms
Experience with complex microservices architecture and proven ability to bridge the gap to break down large projects and influence platform prioritization against technology roadmap needs
Demonstrated track record of influence and inferring requirements from multiple stakeholder groups with differing needs - preferably multiple business lines
Operational experience: demonstrated ability to deliver fault tolerant, high available, and maintainable, systems in distributed large scale environments.
Ability to articulate and present vision to both technical and non technical stakeholders.
Bachelors/Masters degree required, or equivalent experience.
Location
We employ diverse talent from all over the world and we believe great work can be done anywhere. Around the world, Twilio offers benefits and perks to support the physical, financial, and emotional well being of you and your loved ones. No matter where you are based, you will experience a company that believes in small teams for maximum impact; seeks well-rounded talent to ensure a full perspective on our customers' experience, understands that this is a marathon, not a sprint; that continuously and purposefully builds an inclusive culture that empowers everyone to do their best work and be the best version of themselves.
What We Offer
There are many benefits to working at Twilio, including, in addition to competitive pay, things like generous time-off, ample parental and wellness leave, healthcare, a retirement savings program, and much more. Offerings vary by location.
Twilio thinks big. Do you?
We like to solve problems, take initiative, pitch in when needed, and are always up for trying new things. That's why we seek out colleagues who embody our values something we call Twilio Magic. Additionally, we empower employees to build positive change in their communities by supporting their volunteering and donation efforts.
So, if you're ready to unleash your full potential, do your best work, and be the best version of yourself, apply now!
If this role isn't what you're looking for, please consider other open positions.
Colorado applicants:
The estimated pay range for this role, based in Colorado, is 213,120 - 266.400
Additionally, this role is eligible to participate in Twilio's equity plan.
The successful candidate's starting salary will be determined based on permissible, non-discriminatory factors such as skills, experience, and geographic location within the state. This role is also eligible to participate in Twilio's equity plan and for the following benefits: health care insurance, 401(k) retirement account, paid sick time, paid personal time off, paid parental leave.
Misc Info For This Position:
Remote Mix: 100% Remote
Position Level: Senior
Job Type: Full-Time
Regional Restrictions: USA Only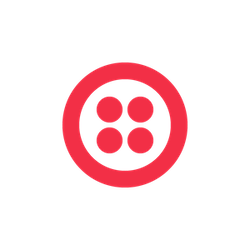 Twilio

United States

Website
Job Info:
100% Remote
Senior
Full-Time
USA