Senior Analytics Engineer
Posted Apr 21
The Business Intelligence team is building a modern data stack to cultivate data-driven decision-making across the high growth business. We are looking for a Senior Analytics Engineer to join our Business Intelligence team, who is inquisitive, curious, and passionate about solving complex business problems with analysis. This role will provide the opportunity to work closely with business partners and build KPIs, dashboards, and exploratory analysis to empower a data-driven culture across the company. This role reports to the Senior Manager, Business Intelligence, and will be based in San Francisco, CA or remote if you are in PST or MST.
What You'll Do
You'll collaborate with executives, stakeholders, and decision-makers to prioritize, design, and fulfill their data analytics needs.
You'll identify KPIs driving business growth and performance and work closely with the business teams to define them.
You'll work across the data stack to design and build various data products (data models, dashboards, analysis) that enable the business to make data backed decisions.
You'll help garner trust in data from the business by documenting analytics best practices, assisting with data discoverability and ensuring data accuracy.
You'll promote and drive a self-service data culture by building easy to use analytics products and teaching the business users how to use them.
You'll communicate progress, risks, and completion of projects to stakeholders.
What We're Looking For
You have 5+ years of hands-on experience in BI or Analytics teams.
You have hands-on experience in building and managing data transformations (dbt experience is a plus)
You are able to craft functional and user-friendly data products (data models, dashboards, etc..) for both technical and non-technical stakeholders..
You have experience with cloud data warehouse technologies (BigQuery is plus).
You have experience with a data visualization tools (ie. Looker, Tableau, Mode)
You are a SQL expert, capable of complex, efficient, and logical SQL to accomplish data analysis goals.
You are driven by logical and analytical thinking to solve problems. And have an eye for detail-oriented analysis and design.
You have functional knowledge of financial, sales, or other core business metrics.
You are able to manage professional relationships across a variety of stakeholders, including executives.
You are able to identify and prioritize multiple requirements and manage expectations accordingly.
You are collaborative and willing to traverse and contribute to the entire data stack, from front-end to back-end as needed.
In accordance with applicable law, Fastly's minimum base pay for this role if hired in Colorado is 100,000 per year. Additionally, this role is eligible to participate in Fastly's equity plan. Final offer amount will be at the company's sole discretion and determined by multiple factors, including years and depth of experience and expertise, location and other business considerations. Note that this role is available to candidates outside of Colorado and different minimum compensation may apply.
Fastly is proud to deliver a strong total rewards program to our employees. This role is eligible to participate in the following benefits:
Health benefits (medical, dental, and vision)

Medical: Cigna or Kaiser available

Retirement benefits and employer match
Life Insurance (Basic and Voluntary Life)
Short & Long Term Disability with a buy-up LTD option
Voluntary Accident & Critical Illness benefits
Flex Spending Accounts & Mass Transit benefits
Open Vacation Policy
Sick Time
Generous leave benefits (medical, maternity, paternity, and personal)
Paid wellness days
Employee Assistance Program
Learning & reimbursement program stipend
Mobile and internet allowance
Wellness stipend
Pet insurance
Fastly reserves the right to amend or modify for any reasons in accordance with applicable law.
Why Fastly?
We have a huge impact.Fastly is a small company with a big reach. Not only doour customershave a tremendous user base, but we also support a growing number ofopen source projects and initiatives.Outside of code, employees are encouraged to share causes close to their heart with others so we can help lend a supportive hand.
We love distributed teams.Fastly's home-base is in San Francisco, but we have multiple offices and employees sprinkled around the globe. In fact, 50% of our employees work outside of SF! An international remote culture is in our DNA.
We care about you.Fastly works hard to create a positive environment for our employees, and we think your life outside of work is important too. We support our teams with great benefits like up to 20 weeks of paid parental leave, options for free medical/dental/vision plans, and an open vacation program that enables our folks to take the time they need to recharge (some benefits may vary by location).
We value diversity.Growing and maintaining our inclusive and diverse team matters to us. We are committed to being a company where our employees feel comfortable bringing their authentic selves to work and have the ability to be successful -- every day.
We are passionate.Fastly is chock full of passionate people and we're not one size fits all'. Fastly employs authors, pilots, skiers, parents (of humans and animals), makeup geeks, coffee connoisseurs, and more. We love employees for who they are and what they are passionate about.
We're always looking for humble, sharp, and creative folks to join the Fastly team. If you think you might be a fit, please apply!
Misc Info For This Position:
Remote Mix: 100% Remote
Position Level: Senior
Job Type: Full-Time
Regional Restrictions: USA Only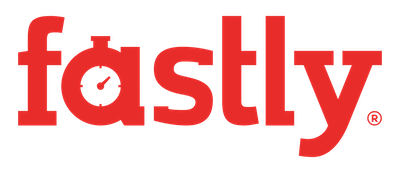 Fastly

San Francisco,CA
United States

Website
Job Info:
100% Remote
Senior
Full-Time
USA