Scrum Master
Posted Jan 6
Hello Are you ready to Work from Home and transform your career
We're looking for a certified Scrum Master to join the PMO team at Modus. Want to help our clients by managing teams that build awesome solutions to accomplish their goals and vision Are you interested in working from home with some of the best talents on the planet Then keep reading.
About You
You love helping and supporting teams building great software. Your work could be planning, leading, organizing, and motivating agile project teams to achieve a high level of performance and quality in delivering agile projects that provide exceptional business value to users. You will drive collaboration within a cross-functional Scrum team to deliver high-quality innovative products in short sprint cycles.
You have worked with teams before on large and demonstrable projects. Youre also comfortable with helping the team by clearing obstacles and establishing an environment where they can be effective. You understand how to identify and implement changes to increase the teams productivity. You can quickly learn and understand specific client processes, desired client deliverables, and keys to successful delivery. You have an active Scrum Master Certification with experience using many agile methodologies, including Scrum, Kanban, XP, SAFe, etc. You have knowledge and experience working with Atlassian tools.
You relish the team's success from the comfort of your own home. You'll have the opportunity to collaborate with other scrum masters, project managers, and product strategists to ensure alignment and improve the efficiency of the process. You're an exceptionally strong communicator and can motivate teams to success.
You love learning. Digital Transformation is an ever-evolving world, and managing it requires playing with new tech and exploring areas that you might not have experience with yet. You are a self-driven, self-learner willing to share knowledge and participate actively in your community.
Having overlap with your team is critical when working in a global remote team. Modus requires all team members to overlap with EST morning hours daily.
[In reference to requisition 919]
Things You Might Do
Modus is a fast-growing, and remote-first company, so you'll likely get experience on many different projects across the organization. That said, here are some things you'll probably do:
Give back to the community via open source and blog posts
Travel and meet great people- as part of our remote-first lifestyle, it's important that we come together as needed to work together, meet each other in person and have fun together. Please keep that in mind when you apply.
Teach and be taught: Modus creates active teams that work in internal and external projects together, giving opportunities to stay relevant with the latest technologies and learning from experts worldwide
Interact directly with internal and external clients to represent Modus and its values
Misc Info For This Position:
Remote Mix: 100% Remote
Position Level: Senior
Job Type: Full-Time
Regional Restrictions: Europe Only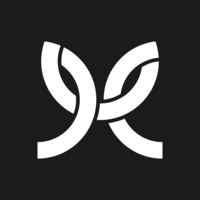 Modus Create

Reston,VA
United States

Website
Job Info:
100% Remote
Senior
Full-Time
Europe