School Partnerships Lead
Posted Apr 25
Juni is hiring a dynamic School Partnerships Lead to help us reach more students and families worldwide through school districts. Increasingly schools are looking for a solution to supplement their core school day, and Juni is accelerating our growth and traction in this channel. We're looking for amazing folks who live and breathe the needs of schools, love connecting with people and hitting targets, and are excited about our mission. This person will report directly to the CEO and own a high leverage new channel for Juni.
Responsibilities
Own a robust sales pipeline to meet weekly and monthly sales targets, from first contact through contract close
Prospect districts and schools, identifying key stakeholders (Superintendents, Curriculum / Instruction leaders and others) and opportunities
Call and email prospective customers to understand their needs, conduct demos, negotiate contracts, and close opportunities
Continuously improve pitch, demos, objection management and build out repeatable sales playbook
Partner with Product / Engineering and Curriculum and other teams to provide relevant and timely feedback for experience improvements to the Juni platform and package offering to schools
Initially manage account success relationship in partnership with Customer Success team to ensure high quality experience and inform development of a dedicated School Success team
Individually close at least 500K in contracts in the first 6 months of tenure
Identify and track leading sales metrics (leads, outbound / inbound calls, demos, opportunities, contracts, closes) and develop targets with Business Operations / planning team
Serve as a counselor and trusted expert in the field who partners with schools, parents and students to help them succeed.
Work with multiple teams to hit company-wide goals for growth.
Qualifications
6+ years experience in a K-12 sales role, with a proven track record of closing at least 500k+ in annual pipeline.
Strong connections with key stakeholders in school districts, ability to understand school needs and communicate Juni solution.
Focused on hitting weekly and monthly targets with a demonstrated track record.
Strong ethical and honest approach.
Excellent written and verbal communication skills; organized and detail-oriented.
Represents Juni professionally with schools, parents, students, external organizations, and within the team.
Self-driven to manage your own work and results with high standards.
Openness feedback, flexible and ability to adapt quickly to change and new systems.
Team player and collaborates with others constructively and positively.
Interest in learning programming or previous programming experience a plus.
Ability to travel in person to key school districts in at least one large US metro (e.g. SF Bay Area, Los Angeles, Dallas, Houston or other) and deep knowledge of that school market and/or more is a major plus.
Work authorization in the US.
At least 6 months of remote work experience, high speed internet, access to a Mac or PC for work, and a quiet workspace.
Benefits include health, dental, and vision insurance.
ABOUT JUNI
Juni Learning makes a real mark on the world. Founded in 2017 by Stanford graduates and Google alumni, Juni is an online learning experience where kids 7-18 years old can learn real-world skills and solve real-world problems. Juni's 10,000+ students focus on critical STEAM topics, like coding, investing, math, and more. With an extensive curriculum and various course formats, Juni Learning prepares students for the future and inspires the leaders of tomorrow. No matter who they are or how they learn, every student at Juni gets a chance to make their own mark on the world. Juni is backed by Forerunner Ventures, Index Ventures, and Y Combinator and the company is headquartered in San Francisco.
CORE VALUES
Long-Term Optimists.
We believe there is a better future for kid's education. We know that tackling a broken system will not be easy. It will not happen fast. But it will be worth it. We always keep our eye towards a better future for the next generation. That means we dream in years, not days. We focus on the forest, not the trees. And in all the decisions we make, we keep children and their futures at the center of it all.
Impact Over Everything.
At Juni, we believe success is measured by impact, not by the quantity of output. Tackling a systemic problem, like education, will not be successful with incremental change. For this reason, we stop low impact work to focus on bigger swings that will move the needle in a big way. If the outcome is not what we hoped for, we praise the effort, learn from it, and focus on the next big swing. Trying and failing is better than doing nothing.
Data. Data. Data -- and some intuition.
We make decisions purposefully, leveraging the data we have available to us. There will be times that we need to make decisions without a full data picture. In those moments, it's important to trust our gut and experience.
Extreme Ownership
We are a small yet mighty team. No task is too small or too big. This means you can drive real change in your role. We are scrappy and frugal where we need to be, and we use the resources we have to build something great. This is all because we take pride in, and are passionate about, the change we are making in the world.
Transparent, Humble Collaboration.
We pride ourselves as underdogs who are tackling a massive challenge. We know we can't do it alone and have so much to learn from our teammates. We work together with directness, openness, active listening, and respect. We believe that being challenged is part of what makes teams and companies great, so we are not afraid of debate and love building on each other's ideas.
Misc Info For This Position:
Remote Mix: 100% Remote
Job Type: Full-Time
Regional Restrictions: USA Only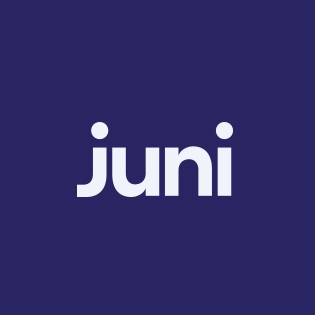 Juni Learning

San Francisco,CA
United States

Website
Job Info:
100% Remote
Full-Time
USA