Sales Planning Manager, Go-to-Market Strategy
Posted May 11
Join the team as our next Sales Planning Manager, Go-to-Market Strategy
Who we are & why we're hiring
Twilio powers real-time business communications and data solutions that help companies and developers worldwide build better applications and customer experiences.
Although we're headquartered in San Francisco, we have presence throughout South America, Europe, Asia and Australia. We're on a journey to becoming a globally anti-racist, anti-oppressive, anti-bias company that actively opposes racism and all forms of oppression and bias. At Twilio, we support diversity, equity & inclusion wherever we do business. We employ thousands of Twilions worldwide, and we're looking for more builders, creators, and visionaries to help fuel our growth momentum.
About the job
As the GTMSA Planning Manager, you will play a pivotal role in the Annual Planning process for Twilio's GTM organization. You will be an owner of critical components of the planning process with a responsibility for wearing the customer's shoes to drive continual process improvement. You will coordinate and align critical functions around streamlined, efficient processes such as territory and quota setting. You will serve as the point of contact for your components, supporting the Director of Annual Planning to lead an innovative, agile and comprehensive Annual Planning process.
Responsibilities
In this role, you'll:
Own the design, enablement, support and continued evolution of critical Annual Planning processes, such as Quota Setting, Capacity Modeling and Roster Management
Be a thought leader, taking responsibility for constantly thinking of how we can improve our processes, striving for a perpetual state of making things better
Coordinate and negotiate as needed with 3rd party vendors and contractors to ensure a robust systematic solution is in place to support the complexity of the planning process
Drive stakeholder engagement and support for completing key processes, as well as thinking proactively to ensure communication and support are tailored to upcoming demands
Deliver top level support to your customers, providing thorough enablement, work instructions and acting as the point of contact for any questions and issues
Be able to fluidly move between high level, executive presentations and overviews and in-depth, rolling up the sleeves detailed support and analysis
Support the Director of Annual Planning in adhering to critical landmarks associated with the Annual Planning process
Facilitate the role of policy designed and owner for any assigned policies or processes related to Annual Planning and own and deliver the data and toolset required to facilitate the revenue quota setting process
Qualifications
Not all applicants will have skills that match a job description exactly. Twilio values diverse experiences in other industries, and we encourage everyone who meets the required qualifications to apply. While having desired qualifications make for a strong candidate, we encourage applicants with alternative experiences to also apply. If your career is just starting or hasn't followed a traditional path, don't let that stop you from considering Twilio. We are always looking for people who will bring something new to the table!
Required:
Directly relevant experience owning most or all of an Annual Planning process for a dynamic GTM organization
Broad understanding of the GTM motion, including sales organizational models, compensation plans and quota structuring
Strong written and verbal communication skills, including the ability to create and communicate high level executive summaries and in-depth work instructions and process documentation
Experience and above average skillset using enterprise planning tools such as Salesforce, Adaptive Insights and Anaplan
Proficient in G Suite and Microsoft Office
Desired:
3-5 years of experience within Sales Operations, Sales Strategy or equivalent organizations
Location
This role will be fully remote and may sit anywhere in the United States
Approximately 10% travel is anticipated.
What We Offer
There are many benefits to working at Twilio, including, in addition to competitive pay, things like generous time-off, ample parental and wellness leave, healthcare, a retirement savings program, and much more. Offerings vary by location.
Twilio thinks big. Do you?
We like to solve problems, take initiative, pitch in when needed, and are always up for trying new things. That's why we seek out colleagues who embody our values something we call Twilio Magic. Additionally, we empower employees to build positive change in their communities by supporting their volunteering and donation efforts.
So, if you're ready to unleash your full potential, do your best work, and be the best version of yourself, apply now!
If this role isn't what you're looking for, please consider other open positions.
(Location dependent information)
Colorado applicants:
The estimated pay range for this role, based in Colorado, is 109,280.00 - 136,600.00
Additionally, this role is eligible to participate in Twilio's equity plan.
The successful candidate's starting salary will be determined based on permissible, non-discriminatory factors such as skills, experience, and geographic location within the state. This role is also eligible to participate in Twilio's equity plan and for the following benefits: health care insurance, 401(k) retirement account, paid sick time, paid personal time off, paid parental leave.
Misc Info For This Position:
Remote Mix: 100% Remote
Position Level: Manager
Job Type: Full-Time
Regional Restrictions: USA Only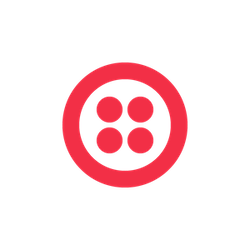 Twilio

United States

Website
Job Info:
100% Remote
Manager
Full-Time
USA