Sales Operations Specialist
Posted Mar 10
We are a professional software services company looking for a Sales Operations Specialist to join our team. The ideal candidate will be responsible for optimizing and improving our sales processes, identifying and implementing best practices, and ensuring that our sales team is operating efficiently and effectively. The Sales Operations Specialist will work closely with the sales team, marketing team, and other key stakeholders to ensure that our sales operations are optimized for success.
Responsibilities:
Work with the sales team to develop and implement sales training programs that improve the performance of our sales team.
Develop and maintain our customer relationship management (CRM) system to ensure data accuracy and completeness.
Conduct regular data analysis and reporting to provide insights into our sales pipeline and identify opportunities for improvement.
Collaborate with marketing to ensure that our sales team is equipped with the necessary marketing materials to support their efforts.
Monitor and report on key performance metrics to identify areas of improvement.
Work with the sales team to identify and implement process improvements that increase efficiency and effectiveness.
Ensure that all sales operations processes are documented, communicated, and enforced across the organization.
Requirements:
Bachelor's degree in business administration, sales, marketing, or a related field.
2+ years of experience in sales operations or a similar role.
Strong knowledge of Hubspot CRM and sales automation tools.
Experience with data analysis and reporting using Excel.
Proven ability to think strategically and proactively optimize sales processes.
Excellent written and verbal communication skills.
Strong interpersonal skills and the ability to work collaboratively with a diverse group of stakeholders.
Detail-oriented and highly organized.
If you are a self-starter who is passionate about optimizing sales operations, has experience with Hubspot, and excels at strategic thinking, we encourage you to apply for this exciting opportunity.
Things You Might Do
Modus is a fast-growing, and remote-first company, so you'll likely get experience on many different projects across the organization. That said, here are some things you'll probably do:
Give back to the community via open source and blog posts
Teach and be taught: Modus creates active teams that work in internal and external projects together, giving opportunities to stay relevant with the latest technologies and learning from experts worldwide
Interact directly with internal and external clients to represent Modus and its value
Why Modus Create:
Our Benefits may vary according to the Country you are located in, so please reach out to our recruiter in case you have any questions.
If you live in USA and you become a full time employee at our office we offer:
Competitive compensation
Remote work
The chance to work side-by-side with thought leaders in emerging tech
If you become a contractor we offer:
Competitive compensation
100% Remote work (could vary according to the client's needs)
Travel according to client's needs
The chance to work side-by-side with thought leaders in emerging tech
Do you have what it takes? Apply today!
Misc Info For This Position:
Remote Mix: 100% Remote
Job Type: Full-Time
Regional Restrictions: USA Only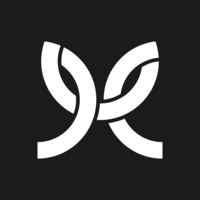 Modus Create

Reston,VA
United States

Website
Job Info:
100% Remote
Full-Time
USA