Sales Development Representative
Posted Jan 8
Were looking to add a talented Sales Development Representative to help us accelerate the future of remote work. As an SDR at Time Doctor, youll focus on responding to and nurturing inbound leads and generating a meeting pipeline for account executives by fully qualifying sales opportunities. We have an extensive onboarding and training program at Time Doctor, which will provide you with the necessary sales and product knowledge to fulfill your role.
Your Responsibilities
Prospecting: Respond to and qualify inbound leads who have shown interest in Time Doctor through various marketing campaigns and channels.
Outreach: Use tools like HubSpot to get in touch with potential customers through email, by telephone, or by connecting via LinkedIn and other types of social media.
Follow Up: Handle hundreds of people who need follow-ups some through automated communication and many through personalized communication.
Maintain Pipeline Organization: Use the CRM to know and act on the next steps with deals. and never let anything slip by.
Overachieve Activity Metrics: Understand how numbers impact your targets and ensure youre being proactive about outreach, meetings, and the quality of your meetings.
Engage in Personal Development: Take control of your personal development by engaging in training and custom coaching sessions each week.
Schedule: 9 am - 5 pm Eastern Standard Time
Required Skills & Experience
Experience: You must have 2+ years of experience as a sales development representative, ideally at a B2B SaaS company.
Perseverance: Youre able to track down busy people and get them to take action by being creative in terms of your communication, research, and general hustle.
Emotional Intelligence: Youre able to mirror people, adjust your tone to get the reply you want, and work through conflicts with peers or prospects.
Communication: Were a 100%-remote team, so being able to communicate clearly, proactively, and in English across multiple channels (video, text, Zoom, etc.) is vital.
Quick Task Switching: The team is in growth mode, which means you may need to switch between research, follow-ups, internal communication, chat, and email.
The Ability to Handle Ambiguity: You thrive in an environment where things may not be easy to find, or directions may be given at a high level.
Coachable: You must be comfortable with receiving and implementing positive and constructive feedback.
This is a full-time, 100% remote position that will allow you to work from anywhere.
Misc Info For This Position:
Remote Mix: 100% Remote
Job Type: Full-Time
Regional Restrictions: Anywhere Only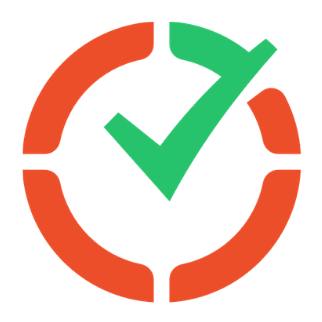 Time Doctor

United States

Website
Job Info:
100% Remote
Full-Time
Anywhere