Sales Development Representative
Posted Mar 10
We're looking for a Sales Development Representative to join the Growth team at Modus Create. Want to help be a part of our significant growth and help our clients build awesome solutions to accomplish their goals and vision?
About the Role

This position will play a crucial role in our sales process - discovering, establishing and building relationships with prospective clients to create and qualify sales leads while significantly contributing towards the success of our growth plans.
This new member of our sales team will execute our go-to-market strategy with an emphasis on out-reach and lead generation. They will learn from our existing team and draw from their experience and success, bringing new perspectives and solutions to enable exponential growth and greater market penetration.

We are looking for someone that is going to report directly to our VP of Sales and work closely with the whole Growth team (Sales, Partnerships and Marketing).

Your key responsibilities will be to achieve agreed upon lead generation targets and conversions on a quarterly basis. Working closely across the Growth team, you will engage with prospective customers through a variety of channels including representing Modus Create at key industry and sector events, targeted linkedin/email/phone/social campaigns, and technical community activities.
About You
You are a born hunter. You love uncovering new leads within new organizations. You are able to easily connect with and love meeting new people. You are tech-savvy, understand services in IT outsourcing and solution selling, and are able to master an understanding of Modus Create practices and consulting offerings. You are experienced in creating contacts, developing relationships, and qualifying leads. You have a network of potential customers that you could secure meetings with.

As a trusted team member you must be an authentic collaborator, strong communicator, technology enthusiast and a proactive, strategic problem solver.

If you are...
A goal-oriented self-starter with consultative instincts and skills who quickly and easily establishes rapport and credibility
Strong experience in similar lead generation role(s).
Track record of successful lead generation and opportunity conversion
Excellent communication and people skills
Background in identifying and starting conversations with key decision makers
Self-starter with positive attitude and a strong work ethic
Experience working in a technology/digital/agile consultancy, custom software environment or highly technical recruitment agency.
Good understanding of technology / market trends and a genuine interest in the technology community.
A demonstrated creative and innovative approach to establishing and building client relationships.
Nice to haves
Experience working in both US and European markets ideally.
Some technical knowledge in digital information, product development, functional programming, build systems and/or data science would be a big advantage.
Experience in the health care or financial industries.
Having overlap with your team is critical when working in a global remote team. Modus Create requires all team members to overlap with EST morning hours daily. In addition, reliable high speed internet is a must.
Ideally, you will have 4+ years experience lead generation at a software, consulting, or other professional services company, a proven track record of professional success, and excellent verbal and written communication skills.
Core responsibilities:
Run your end-to-end lead generation pipeline.
Target and establish contact with companies matching predefined target account profiles
Identify decision-makers and prospect/client mapping.
Book qualified sales meetings - both inbound and outbound.
Assist in community / knowledge based sales and marketing initiatives - such as technology forums.
Be responsible for building a predictable pipeline of qualified leads
Cross-team collaboration to execute new business campaigns
Maintain an up to date and accurate CRM lead-gen pipeline
Develop, maintain and implement pursuit plans
Continuously develop knowledge of the industry and our services to effectively communicate the value proposition to potential clients.
Achieve and exceed monthly and quarterly lead generation and qualification goals.
Thrive when engaging with executive stakeholders
Have a genuine interest and excitement in striving toward ambitious goals.
Why Modus Create:
Our Benefits may vary according to the Country you are located in, so please reach out to our recruiter in case you have any questions.
If you live in USA and you become a full time employee at our office we offer:
Competitive compensation
Remote work
The chance to work side-by-side with thought leaders in emerging tech
If you become a contractor we offer:
Competitive compensation
100% Remote work (could vary according to the client's needs)
Travel according to client's needs
The chance to work side-by-side with thought leaders in emerging tech
Do you have what it takes? Apply today!
Misc Info For This Position:
Remote Mix: 100% Remote
Job Type: Full-Time
Regional Restrictions: USA Only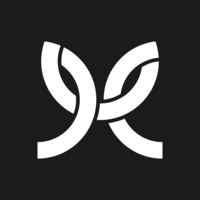 Modus Create

Reston,VA
United States

Website
Job Info:
100% Remote
Full-Time
USA