Sales Compensation Administrator
Posted Apr 19
We are looking for a Sales Compensation Administrator, who will be an important part of our growing remote Sales Compensation team and will be primarily responsible for the administration of the Sales Compensation program for the sales organization. As a company, we are experiencing fast growth and are constantly building and optimizing our programs and processes. The successful candidate is one who will be comfortable in dynamic, fast-paced environments, and demonstrates a natural drive to get the job done. This role will be instrumental in driving efficiency within the sales compensation program.
What you'll be responsible for:
Help develop and maintain accurate sales compensation data, ensuring these are accurately reflected in sales compensation plans.
Run the monthly commission process for the Global sales organization.
Ensure that commission calculations comply with the commission plan and have a clear understanding of plan guidelines and policies.
Perform weekly/monthly data audits to accurately maintain plan participant detail, and compensation design components.
Manage tight deadlines and deliver commissions and payroll reporting to various stakeholders each period.
Research compensation issues, disputes, appeals and provide analysis to facilitate resolution.
Manage the changes to sales compensation software which includes requirements gathering and testing of incentive compensation plans in CallidusCloud.
Manage and contribute to sales compensation projects effectively despite multiple priorities and deadlines with minimal supervision.
You'll be successful if you are
Problem solver: You can independently translate high-level goals into actionable plans.
Self-starter: You have a bias towards action and are able to thrive in a fast-paced, constantly changing work environment.
Analytical and Forward Thinker: You are passionate about solving difficult business problems and telling the story behind the numbers.
Strong Communicator: You communicate effectively with business stakeholders and cross-functional team members.
Flexible: You are able to quickly shift focus and effectively handle short-notice assignments and changing priorities.
Your skill set includes
3+ years of work experience in a Sales Compensation role or related function
Demonstrated analytical skill and past experience on deriving insights from data
Advanced Excel skills including experience with functions, pivot tables, modeling, etc.
Experience with CallidusCloud or a Top Tier SPM Solution (i.e. Xactly, Varicent, etc..)
Experience with Salesforce.com
BS/BA Degree or equivalent, preferably with an analytical background
Not required but will help you succeed
Experience working in a SaaS environment
Experience working in a remote heavy organization
(Colorado only) Minimum salary of 50,000 to maximum 130,000+ bonus + equity + benefits.
Note: Disclosure as required by sb19-085 (8-5-20) of the minimum salary compensation for this role when being hired in Colorado
Who We Are:
GitHub is the developer company. We make it easier for developers to be developers: to work together, to solve challenging problems, and to create the world's most important technologies. We foster a collaborative community that can come togetheras individuals and in teamsto create the future of software and make a difference in the world.
Leadership Principles:
Customer Obsessed - Trust by Default - Ship to Learn - Own the Outcome - Growth Mindset - Global Product, Global Team - Anything is Possible - Practice Kindness
Why You Should Join:
At GitHub, we constantly strive to create an environment that allows our employees (Hubbers) to do the best work of their lives. We've designed one of the coolest workspaces in San Francisco (HQ), where many Hubbers work, snack, and create daily. The rest of our Hubbers work remotely around the globe.
We are also committed to keeping Hubbers healthy, motivated, focused and creative. We've designed our top-notch benefits program with these goals in mind. In a nutshell, we've built a place where we truly love working, we think you will too.
GitHub is made up of people from a wide variety of backgrounds and lifestyles. We embrace diversity and invite applications from people of all walks of life. We don't discriminate against employees or applicants based on gender identity or expression, sexual orientation, race, religion, age, national origin, citizenship, disability, pregnancy status, veteran status, or any other differences. Also, if you have a disability, please let us know if there's any way we can make the interview process better for you; we're happy to accommodate!
Please note that benefits vary by country. If you have any questions, please don't hesitate to ask your Talent Partner.
Misc Info For This Position:
Remote Mix: 100% Remote
Job Type: Full-Time
Regional Restrictions: USA Only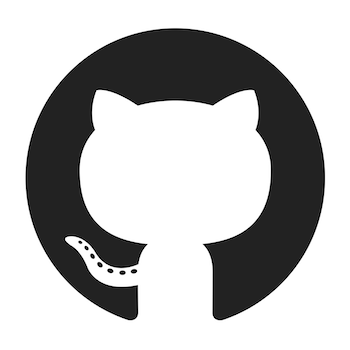 Github

San Francisco,CA
United States

Website
Job Info:
100% Remote
Full-Time
USA