SEO Content Writer
Posted Mar 15
The Content & Editorial team at Angi is looking for a full-time experienced SEO Content Writer to join our team. In this role, you will be responsible for writing high impact pieces that promote our brands. You will own writing for our highest value articles, and ensure content satisfies user intent by being insightful, useful, relevant, engaging, and ultimately more helpful than any other content online.
Your articles will be rooted in SEO best practices in order to rank #1 for target queries and reach thousands of people every single day. We are looking for a writer who is comfortable juggling multiple deadlines while turning in publish ready drafts.
In this role, you will also support our link building team efforts. These articles will go beyond everyday topics - they'll be immersive & sticky multimedia experiences that grab a reader's attention, tell a story and create engagement. You will work across departments, such as Brand, PR, Design and more, to align ideas with the broader Angi story.
What you'll do
Work closely with Content Researchers and Editors to update and maintain our highest traffic and revenue generating articles
Understand the ins and outs of our Cost Guide data, including collection method and data outputs, in order to clearly communicate project cost factors to readers
Write new content for Angi based on targeted high value project types and tasks
Update title tags, headers, meta descriptions and more to match SEO best practices and increase traffic
Collaborate with UX and design on creative briefs to create rich visuals (infographics, data visualizations, illustration, etc.) that convey a clear story and isn't just for fluff
Work within a diverse range of research methodologies that build the authority of the articles you deliver
Manage dashboards and reporting in order to speak confidently to content success when presenting to senior leadership
Collaborate regularly with department managers, editors, SEO strategists, outreach specialists, designers and more to move projects forward
Who you are
Comfortable working in data: Ability to tell a story when presented with cost values
Natural storyteller: You know what resonates with audiences and you stay ahead of home trends
Digital first mindset: You have experience building immersive online content that ties back to brand voice
Innovative:You are constantly focused on improving, growing, andcoming up withnew ways to grow and propel our content
High ownership:You celebrate the successes while also taking on the losses as an opportunity to learn and grow
High initiative:You are anambitiousgo-getterwho takes initiative without being asked and over-delivers on your promises
Teamwork & positiveattitude:Youwork collaboratively with a positive and can-do approach to opportunities and challenges to get the right things done quickly
What we're looking for
3-5 yearsofcontent writing experience, with a focus on search-driven content
A robust portfolio of digital content that demonstrates an understanding of digital web content, ideally in the home, real estate or finance space
SEO focused writing experience is required
Proven data analysis skills and critical thinking ability
Adegree in Marketing, Communications, Journalismor a related degree preferred, but equivalent experience will be seriously considered
Familiarity with project managementtools such as Monday.com
We value diversity
We know that the best ideas come from teams where diverse points of view uncover new solutions to hard problems. We welcome and value individuals who bring diverse life experiences, educational backgrounds, cultures, and work experiences.
Compensation & Benefits
The salary band for this position ranges 60,000 - 70,000commensurate with experience and performance.Compensation may vary based on factors such as cost of living.
This position will be eligible for a competitive year end performance bonus & equity package
Full medical, dental, vision package to fit your needs
Flexible vacation policy; work hard and take time when you need it
Pet discount plans & retirement plan with company match (401K)
The rare opportunity to work with sharp, motivated teammates solving some of the most unique challenges and changing the world
Misc Info For This Position:
Remote Mix: 100% Remote
Job Type: Full-Time
Regional Restrictions: USA Only
Salary/Pay Info: 60000-70000 USD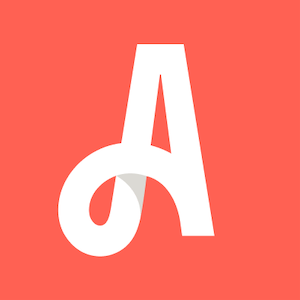 Angi

Denver,CO
United States

Website
Job Info:
100% Remote
Full-Time
USA
60000-70000 USD