Recruiting Operations Manager
Posted Apr 21
The Recruiting Operations Manager will report to the Senior Manager, Recruiting Operations and enable our scaling global recruiting team by developing and delivering the most efficient and effective processes to ensure that we achieve our growth goals. You will help refine our recruiting machine while delivering the best candidate and customer experience. We are looking for someone that is passionate and experienced in business operations and operational excellence.
As a global recruiting organization, we support a diverse group of regions and talent segments in a highly dynamic environment. You will support the global strategy and plan for recruiting operations in partnership with the business. You will enable tools and processes that ensure successful outcomes for our Talent teams. You'll partner with finance, law, compliance, I&D, employee experience, business systems, People operations, People and talent segment leaders to proactively drive perpetual performance improvement and operational excellence.
What You'll Do
OPERATIONS: Support scaling the operations of a global recruiting team by evaluating and ensuring that Fastly recruiting is proactively aligning with recruiting legislation and compliance in all regions through systems, internal documentation of workflows and processes, training, and compliance audits. Build recruiting technology roadmaps that incorporate current technologies, recruiting strategies, data and processes.
TOOLS/VENDORS: Support the discovery, implementation, and administration of systems, tools, and resources. Provide reporting and insights on tool effectiveness and ROI (return on investment). Partner with external partners on training needs for the recruiting team while driving change management and communication plans to ensure adoption and maximum usability.
PROGRAM / PROJECT MANAGEMENT: Effectively lead a portfolio of projects and programs across the recruiting team. Lead by example through following, setting and/or sharing program and project management best practices. Leverage quantitative and qualitative methodologies to make decisions and recommendations on critical and/or strategic programs and initiatives.
ENABLEMENT: Operationalize and provide on-going support and enablement of deployed programs and initiatives that intersect with the recruiting team, candidates, interviewers, and hiring managers. Partner with stakeholders to develop hiring manager and interviewer training.
What We're Looking For
Experience analyzing recruiting metrics to understand opportunities within the recruiting funnel and developing data-driven recommendations
5+ years demonstrated ability in Recruiting Operations, People Operations, or related Operation fields, ideally at a high-growth technology company that has seen scale
3+ years of project and/or program management experience across multiple work streams and functions
Success in creating and delivering short and long term strategies and plans
Strong project management skills and operational rigor, with the ability to translate vision into action. ATS expertise with Workday is required. Experience with Greenhouse is also preferred
You have a strong point of view on how inclusion and diversity play a key role in a company's success, track record of leading teams to achieve diversity recruiting goals and shown success working with internal and external diversity partners.
Strong self-motivation; comfortable driving a project from start to finish with scaled organizational change management efforts
Strong interpersonal and collaboration skills, excellent written and verbal communication
Strong attention to detail
Administer and optimize recruiting technology suite including the ATS (Greenhouse/ Workday), CRM (Gem), and other integrated platforms ensuring clean data and efficient workflows
Experience in data and analytics, with strong problem-solving skills
Experience designing data-driven strategies
In accordance with applicable law, Fastly's minimum base pay for this role if hired in Colorado is 103,000 per year. Additionally, this role is eligible to participate in Fastly's equity plan. Final offer amount will be at the company's sole discretion and determined by multiple factors, including years and depth of experience and expertise, location and other business considerations. Note that this role is available to candidates outside of Colorado and different minimum compensation may apply.
Fastly is proud to deliver a strong total rewards program to our employees. This role is eligible to participate in the following benefits:
Health benefits (medical, dental, and vision)

Medical: Cigna or Kaiser available

Retirement benefits and employer match
Life Insurance (Basic and Voluntary Life)
Short & Long Term Disability with a buy-up LTD option
Voluntary Accident & Critical Illness benefits
Flex Spending Accounts & Mass Transit benefits
Open Vacation Policy
Sick Time
Generous leave benefits (medical, maternity, paternity, and personal)
Paid wellness days
Employee Assistance Program
Learning & reimbursement program stipend
Mobile and internet allowance
Wellness stipend
Pet insurance
Fastly reserves the right to amend or modify for any reasons in accordance with applicable law.
Why Fastly?
We have a huge impact.Fastly is a small company with a big reach. Not only doour customershave a tremendous user base, but we also support a growing number ofopen source projects and initiatives.Outside of code, employees are encouraged to share causes close to their heart with others so we can help lend a supportive hand.
We love distributed teams.Fastly's home-base is in San Francisco, but we have multiple offices and employees sprinkled around the globe. In fact, 50% of our employees work outside of SF! An international remote culture is in our DNA.
We care about you.Fastly works hard to create a positive environment for our employees, and we think your life outside of work is important too. We support our teams with great benefits like up to 20 weeks of paid parental leave, options for free medical/dental/vision plans, and an open vacation program that enables our folks to take the time they need to recharge (some benefits may vary by location).
We value diversity.Growing and maintaining our inclusive and diverse team matters to us. We are committed to being a company where our employees feel comfortable bringing their authentic selves to work and have the ability to be successful -- every day.
We are passionate.Fastly is chock full of passionate people and we're not one size fits all'. Fastly employs authors, pilots, skiers, parents (of humans and animals), makeup geeks, coffee connoisseurs, and more. We love employees for who they are and what they are passionate about.
We're always looking for humble, sharp, and creative folks to join the Fastly team. If you think you might be a fit, please apply!
Misc Info For This Position:
Remote Mix: 100% Remote
Position Level: Manager
Job Type: Full-Time
Regional Restrictions: USA Only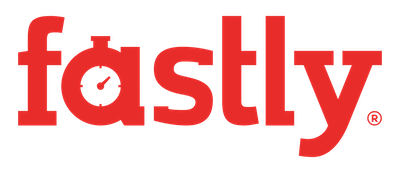 Fastly

San Francisco,CA
United States

Website
Job Info:
100% Remote
Manager
Full-Time
USA