Recruiter Manager
Posted Jan 6
Hello Are you ready to Work from Home and transform your career
We're looking for a Recruiter Manager to join the talent acquisition team at Modus. Want to help our clients build awesome solutions to accomplish their goals and vision by bringing in new talent Are you interested in working from home with some of the best talent on the planet Then keep reading.
About You
The Recruiter Manager will play a critical role by managing the team and supporting the whole recruiting cycle. This role will be interacting with potential candidates coming from social media and professional networks (e.g. LinkedIn, Slack and Github, etc.) crafting action plans for effective sourcing, and utilizing our ATS (Greenhouse.io) to communicate with current and potential candidates. In addition, you bring the seniority and experience to coordinate with technical hiring managers to determine position requirements. This role will be reporting directly to the Global Talent Acquisition Manager and will work in partnership with global technical recruiters, consultants, Principals, Directors, HR, Operations and Executives.
Your main responsibility will be using various channels to attract, retain and convert into hires our potential candidates, manage offers and contact active candidates to build talent pipelines for current and future hiring needs. You have solid networking skills, know how to source on open technical communities and enjoy learning about different tech stacks. You bring heavy technically focused recruitment experience and have 6+ years of proven technical sourcing for mobile, web, and software development organizations, attracting various roles including Full Stack, Front and Back End Engineers,Devops,Mobile Developers, QA and Data Science profiles.
Youll also spend your time managing 2 - 4 recruiters, helping them grow their skillset and making sure they are as effective as possible in their hiring process. Youll hold regular one-on-ones with your direct reports to build a trusting relationship and provide an escalation point. You will be hands on recruiting for senior roles when needed, being your main focus to screen resumes, drive, lead and support the recruiting strategy within the team. To help your reports career growth, youll understand their skills and interests and identify on-the-job opportunities to help your direct reports acquire new skills. This also includes providing honest, constructive feedback on their hiring process.
You have a thorough understanding and hands-on experience with sourcing techniques through different regions such as Latam, Europe and USA, including recruiting on social or community platforms and crafting Boolean search strings. Strong usability with Talent Acquisition databases, hands on experience using Greenhouse and its CRM tool as an Applicant Tracking System (ATSs), Candidate Management Systems (CMSs) is critical; in addition, SaaS products and agile processes knowledge is desirable. This role will source candidates applying around the globe, so having a strong network would be advantageous.
You are passionate about measuring conversion rates, including numbers of passive candidates who turn into applicants, get interviewed, offered and hired.
You use Trello, Jira or similar products for tracking work and you are highly independent requiring minimal supervision and direction. You have solid verbal and written communication skills (B2-C1 english level), plus the ability to positively present our company and open roles to potential candidates. You effectively manage your time and you bring a BSC in Human Resources Management or relevant field.
Having overlap with your team is critical when working in a global remote team. Modus requires all team members to overlap with CST & EST morning hours daily. In addition, reliable high speed internet is a must.
Things You Might Do
Modus is a fast-growing, and remote-first company, so you'll likely get experience on many different projects across the organization. That said, here are some things you'll probably do:
Give back to the community via open source and blog posts
Teach and be taught: Modus creates active teams that work in internal and external projects together, giving opportunities to stay relevant with the latest technologies and learning from experts worldwide
Interact directly with internal and external clients to represent Modus and its values
Misc Info For This Position:
Remote Mix: 100% Remote
Position Level: Senior
Job Type: Full-Time
Regional Restrictions: USA Only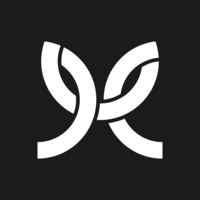 Modus Create

Reston,VA
United States

Website
Job Info:
100% Remote
Senior
Full-Time
USA