QA Automation Engineer (Python)
Posted Dec 2
We're looking for a QA Automation Engineer to join the engineering team at Modus. Want to help our clients build awesome solutions to accomplish their goals and vision? Are you interested in working from home with some of the best talents on the planet? Then keep reading.
About You
You have at least 5 years of testing and automation experience. You have a proven background in Software Quality, Software Testing best practices, and Agile methodologies. You have experience with all phases of software testing including test planning, functional testing, and regression testing; and experience testing all layers of a web application, including frontend, service layer, and back-end testing; and at least two years of experience testing and automating mobile (native and hybrid) applications.
You have experience testing cloud-based applications in AWS and/or other PaaS/SaaS platforms. You have demonstrated programming skills in Python, and experience working with PyTest, Cucumber, Appium, Web, Mobile, and API automation scripting and testing. You have experience automating tests across devices, and browsers, with cloud based tools like BrowserStack.
You have hands on experience with Configuration Management (e.g. GitHub), Bug Tracking (e.g., Jira), Test Management (e.g., TestRail, Allure, ALM), Test tools and frameworks (e.g.,Pytest, Selenium, BrowserStack, Postman, Jmeter), Collaboration (e.g., Confluence, Sharepoint).
You understand Agile software development and DevOps practices and can work closely with development teams to help them optimize their code.
You'll have a primary focus on designing test plans and processes for new and existing products. Our client's tech stack includes Python, Pytest, Appium, GitHub Actions, TestRail, Cucumber.
You love learning. You enjoy playing with new tech and exploring areas that you might not have experience with yet. You are a self-driven, self-learner willing to share knowledge and participate actively in your community.
Having overlap with your team is critical when working in a global remote team. Modus requires all team members to overlap with GMT hours daily and EST morning hours daily. In addition, reliable high speed internet is a must and experience in using a Mac.
[In reference to requisitions 1066, 1278]
Things You Might Do
Modus is a fast-growing, and remote-first company, so you'll likely get experience on many different projects across the organization. That said, here are some things you'll probably do:
Give back to the community via open source and blog posts
Travel and meet great people- as part of our remote-first lifestyle, it's important that we come together as needed to work together, meet each other in person and have fun together. Please keep that in mind when you apply.
Teach and be taught: Modus creates active teams that work in internal and external projects together, giving opportunities to stay relevant with the latest technologies and learning from experts worldwide
Interact directly with internal and external clients to represent Modus and its values
Misc Info For This Position:
Remote Mix: 100% Remote
Position Level: Senior
Job Type: Full-Time
Regional Restrictions: USA Only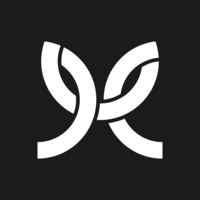 Modus Create

Reston,VA
United States

Website
Job Info:
100% Remote
Senior
Full-Time
USA