QA Automation Engineer II
Posted Dec 13
We are looking for a talented QA Automation Engineer who will take ownership of the quality of our software suite. We need someone who will enjoy development of test automation suites, as well as creation of test cases and manual testing. As part of an Agile development team, the successful candidate will be responsible for defining product test automation strategy for Patriot.
Let us introduce ourselves
Patriot Software started in the basement of a factory decades ago. We're located in Canton, OH and have over 200 employees across the United States.
On to the good stuff. What we do. Patriot develops accounting and payroll software for American businesses and their accountants. Because we have a passion for helping our customers succeed, our goals are lofty: make accounting and payroll fast, easy to use, and affordable. We need exceptional people to deliver exceptional products and services. That's why we only hire the best of the best.
So, what do we value in a new team member? Our search starts by looking for a quality individual who lives by our core values:
We give more than we take
We don't take shortcuts
We lead. We don't follow
We follow the golden rule
We grow leaders
Does this sound like you? Great! Read on to see if your skills are a match, too.
Requirements
What we're looking for on your resume

A degree in a computing related discipline; or equivalent combination of education and experience.
Prior experience with test automation or software development.
Knowledge of software QA methodologies, tools, and processes.
Ability to document test steps and results in a detailed and understandable manner.
Demonstrates accuracy, thoroughness and attention to detail (looks for ways to improve/promote quality).
Takes ownership of tasks, independent actions, and calculated risks (asks for/offers help when needed).
Ability to put success of team above own interests.
Openly collaborates with team members.
Informs team of progress, roadblocks, and issues.
Gives and welcomes feedback. Shares expertise with others.
Generates suggestions for improving work and develops innovative approaches and ideas.
This position is open to all candidates who legally reside and are eligible to work in the United States. This position is currently not open to applicants in the following locations: Alaska, California, Hawaii, Washington, D.C.
Here's what you'll be doing
Perform manual and automated testing.
Monitors all necessary build pipelines on a daily basis.
Ensure necessary tests are run before merge.
Verify acceptance criteria for development work completed
Work with support and PM's on troubleshooting issues.
Triage Customer Support tickets using the voice of the customer
Write Automated Tests using current infrastructure
Participate in pull requests for QA Team
Diagnose and fix troublesome tests from backlog
Implement best practices while designing automated tests
Proven follow through with support issues and root cause bug resolution
Clearly communicate the risks of defects and the customer impact that could occur
Please note this is a sample of what you'll be doing. This job requires you to be able to adapt to change quickly in order to deliver an exceptional customer experience. Your duties, responsibilities, and activities may change at any time with or without notice.
Reasonable accommodations may be made to enable individuals with disabilities to perform the essential functions.
Benefits
The Perks of Patriot

We pride ourselves on our company culture and value our employees' hard work. Aside from the freedom to introduce new ideas or technologies, here are some of the awesome benefits our employees enjoy:
Paid time off and paid holidays
Medical, dental, and vision insurance
Section 125 HSA and FSA accounts
Company-paid life, short-term, and long-term disability insurance
401(k) with company match
Up-to-date hardware and equipment provided
Engaging and collaborative company culture
Education reimbursement
Are you ready to take the next step in your career?
Misc Info For This Position:
Remote Mix: 100% Remote
Job Type: Full-Time
Regional Restrictions: USA Only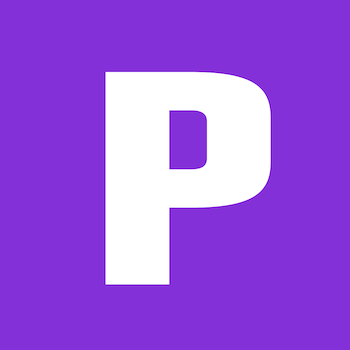 Patriot Software

Canton,OH
United States

Website
Job Info:
100% Remote
Full-Time
USA