Project Manager
Posted May 17
We have an exciting role within our Project Management Team for a versatile and energetic Project Manager to support our IRIS CRM product. This is a challenging and rewarding role that will increase the scope and reach of the current Project Management team. The successful candidate will ensure that projects run smoothly and are completed on time.
IRIS CRM is a cloud-based platform, accessed through a secure website built and hosted by IRIS CRM, a certified PCI Level 1 Compliant Service Provider. IRIS CRM customers are payment processing organizations registered with Visa and MasterCard, called ISOs, whose job is to compete with names like Stripe, Square, and PayPal for their market share of electronic commerce in North America. This CRM is responsible for providing the business management CRM along with transaction reporting services that ISOs rely on to manage more than 350,000 active businesses each month.

This is a fully remote role (work anywhere in the US), however, if you live within a reasonable commutable distance, we'd love to see you in the office from time to time!

We are open to candidates from the following US States: Arizona, Arkansas, California, Florida, Idaho, Illinois, Indiana, Kentucky, Michigan, New Jersey, New York, Utah, Texas, Washington, Wyoming, Virginia, Kansas, Tennessee.
About Us
We enable our partners with choice, and challenge the one-size-fits-all approach to payments. You've probably used NMI in the last 24 hours without even realizing it. We're the platform that powers success for innovative tech created by SMBs, entrepreneurs and fintech start-ups. We're creative problem solvers who help visionaries smash through boundaries and think beyond what's possible so they can think about what's next. But we're not just built for the tech-savvy. We democratize the latest payments technology so that everyone can realize the benefits of easy payments across the full spectrum of commerce. We're all about enabling more payments in more ways and more places.
A great place to work!
We believe that having a diverse group of employees strengthens both our work and our workplace. We're focused on making NMI more diverse and welcoming with initiatives like having a dedicated Diversity, Equity & Inclusion action group, diversity goals for hiring, anonymized resume screening, affinity groups such as our Women's network and LGBTQ+ Network, open forums for discussions on diversity and social justice, and measuring inclusion and belonging as part of our regular employee engagement surveys.
What will I be doing?
Responsibilities:
Understanding customer business requirements and development team requirements at detailed level
Reporting on project schedules and keep management informed of roadblocks
Managing communications between internal teams and other stakeholders
Updating stakeholders, as needed, regarding change requests and product updates
Tracking project schedules and deliverable for multiple projects utilizing JIRA and Kanban, working to improve methods in JIRA
Coordinating resources over multiple projects
Improving development and QA processes.
Requirements
Do I have what it takes?
Essential Skills and Experience
Minimum completion of a bachelor's degree
At least 2 years of recent experience managing SaaS and IT based projects
Experience with producing statements of work, project timelines and milestones
Experience gathering requirements from various stakeholders including development and QA teams
Scope and change management experience, including processes improvement
Experience with JIRA and Agile development methodology
Highly motivated with strong interpersonal and negotiation skills
Strong organizational skills
Strong stakeholder management will be working across various groups including development, QA, leadership, and customers
Ability to recognize and manage project risks, issues and dependencies through to resolution
Benefits
Competitive base salary, paid semi-monthly
Variable Annual Bonus
40 hours week with flexi-time working hours
Remote working
Health, Dental and Vision Insurance
Life, ADD, Short-term and Long-term Disability insurance
401k matching up to 4% after two months of service
Flexible Spending Account/Dependent Care/Transit and Commuting Account
Vacation and Sick time
13 Paid Holidays
Gym membership discount
Fun Social Events (March Madness tournament, 80's day, Chili Cook-off, summer/winter parties)
Casual dress
Bonusly employee reward scheme
We offer paid Parental Leave
Equal Opportunity
NMI is committed to providing equal employment opportunity for all persons regardless of race, color, religion, sex, age, marital status, national origin, sexual orientation or sexual identity, genetic information, citizen status (except those that do not have the legal right to be employed in the United States), disability, military service, service member, veteran status, or any other basis protected by applicable law. Applicants must be authorized to work in the United States. As part of the selection process this role may require an assessment and professional references to determine s
Misc Info For This Position:
Remote Mix: 100% Remote
Position Level: Manager
Job Type: Full-Time
Regional Restrictions: USA Only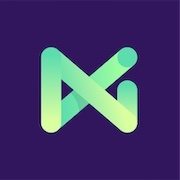 NMI

Schaumburg,IL
United States

Website
Job Info:
100% Remote
Manager
Full-Time
USA