Program Manager, Top of Funnel
Posted May 11
Join the team as our next Program Manager, Top of Funnel.
Who we are & why we're hiring
Twilio powers real-time business communications and data solutions that help companies and developers worldwide build better applications and customer experiences.
Although we're headquartered in San Francisco, we're on a journey to becoming a globally antiracist company that supports diversity, equity & inclusion wherever we do business. We employ thousands of Twilions worldwide, and we're looking for more builders, creators, and visionaries to help fuel our growth momentum.
About the job
This position is needed to build world-class tools and solutions for our rapidly growing Go-To-Market teams.
The GTM Business Applications team is crucial for the success and scalability of our Go-to-Market efforts. We are the drivers of the system, process, and data improvements that unlock new possibilities across the Sales, Marketing, and Strategy organizations. The Program Manager, Top of Funnel will work with our global partners, leadership and platform teams to set a vision and technology roadmap that enables our prospecting strategy.
Responsibilities
In this role, you'll:
Vision & strategy: Use a deep understanding of your stakeholders and corporate landscape (business goals, big problems to solve, current state) to create and maintain your product strategy.
Requirements: Generate and prioritize ideas with appropriate support/reasoning. Write business cases, hypothesis statements and features with input from stakeholders to clearly convey the whys and whats of business needs.
Collaboration: Are a trusted and strong leader with vision to objectively drive decisions while maintaining healthy relationships. You solve problems before they result in delays or confusion.
Communication: Promote your product and upcoming features so that your key stakeholders are up-to-date and excited for improvements
Technicals: Have a deep familiarity of the platform(s), applications, data model and analytic tools. Run reports to make data driven decisions and measure success/adoption.
Organization & Execution: Ensure initiatives are delivered holistically and on-time. Partner with project managers in the business to ensure all related work streams are in sync.
User science & empathy: Are familiar with and demonstrate various mechanisms to understand the collaborators and product fit (e.g. survey, interviews, A/B testing, storyboarding, analytics).
Delivering: Enjoy getting MVPs out the door knowing that great user experience and lovable products take ongoing investment, refinement and polish.
Qualifications
Not all applicants will have skills that match a job description exactly. Twilio values diverse experiences in other industries, and we encourage everyone who meets the required qualifications to apply. While having desired qualifications make for a strong candidate, we encourage applicants with alternative experiences to also apply. If your career is just starting or hasn't followed a traditional path, don't let that stop you from considering Twilio. We are always looking for people who will bring something new to the table!
Required:
5+ years of experience in a Product role or Program Manager for software or application development
Experience with B2B demand generation and marketing automation software, Salesforce.com
CRM implementation experience/certifications
Experience working with technical teams using Agile methodologies (SAFe preferred)
Strong presentation, communication, and writing skills. You can communicate sophisticated concepts, clearly and concisely
Experience working with a global, GTM team, either in sales, marketing or operations
Desired:
Experience implementing or managing tool integrations like Marketo, ringDNA, SalesLoft or similar
Experience working with and synthesizing large data sets
Experience consolidating processes and systems from mergers & acquisitions
Experience partnering with third-party tool vendors and collaborating on feature implementation
Location
This role will be remotely based in the U.S.
Approximately <5% travel is anticipated.
What We Offer
There are many benefits to working at Twilio, including, in addition to competitive pay, things like generous time-off, ample parental and wellness leave, healthcare, a retirement savings program, and much more. Offerings vary by location.
Twilio thinks big. Do you?
We like to solve problems, take initiative, pitch in when needed, and are always up for trying new things. That's why we seek out colleagues who embody our values something we call Twilio Magic. Additionally, we empower employees to build positive change in their communities by supporting their volunteering and donation efforts.
So, if you're ready to unleash your full potential, do your best work, and be the best version of yourself, apply now!
If this role isn't what you're looking for, please consider other open positions.
(Location dependent information)
Colorado applicants:
The estimated pay range for this role, based in Colorado, is 109,280- 136,300
Non-Sales: Additionally, this role is eligible to participate in Twilio's equity plan.
The successful candidate's starting salary will be determined based on permissible, non-discriminatory factors such as skills, experience, and geographic location within the state. This role is also eligible to participate in Twilio's equity plan and for the following benefits: health care insurance, 401(k) retirement account, paid sick time, paid personal time off, paid parental leave.
Misc Info For This Position:
Remote Mix: 100% Remote
Position Level: Manager
Job Type: Full-Time
Regional Restrictions: USA Only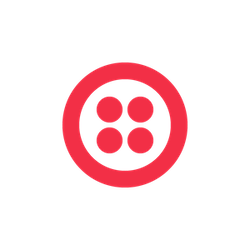 Twilio

United States

Website
Job Info:
100% Remote
Manager
Full-Time
USA