Professional Services Consultant / Solutions Architect
Posted Apr 19
Contrast Professional Services is on a mission to make modern software applications secure. We work closely with Security and Development teams around the world, applying our expertise with the Contrast Application Security Platform to secure the complete software development life cycle.
Our team is searching for application security professionals who have a passion for their work and are motivated to see customers wildly successful with the Contrast platform. The ideal candidate enjoys both solving complex, technical problems and making personal connections that strengthen our relationships with Customers.
As part of the broader Contrast Customer Success organization, you'll link technical strategy to business value and a rewarding day at the office means you've solved some real-world problems leveraging your product expertise, technical acumen, and a clear understanding of what the customer is trying to achieve.
This position is US-based and we would like to hire someone at or near one of these locations Bay Area, Los Angeles, Seattle, DC, New York or Boston.
What You Can Expect
You'll play a critical role during a time of significant company and team growth. During the first month, you'll dive into the Contrast platform and learn an exciting technology that changes for the better how software development teams secure their code. You'll be immersed in DevSecOps and understand what Shift Left means. Within 3 months, you'll be engaging directly with Contrast customers, from Fortune 100 to technology leaders and ISV's, to help implement security programs and solve complex organizational and technical challenges.
To succeed, you'll need to be extremely adept at analyzing existing customer processes, defining the ideal end state and helping the customer evolve their processes to this desired end state. The position requires a deep understanding of a DevOps-oriented SDLC and the ability to evangelize how Contrast products can fit into that process, as well as performing the necessary integrations to fully automate security testing.
Responsibilities
Plan and deploy Contrast technology throughout the customer's SDLC; which involves installation, configuration, and custom development to ensure optimal results
Provide expert guidance and ensure customers are rapidly adopting Contrast products
Troubleshoot complex customer issues
Conduct strategic and operational reviews to communicate Contrast value to the customer as well as to evaluate future needs and direction
Collaborate with Product Management on new features and product design that will further adoption and implementation success
Build long term customer relationships by serving as a trusted advisor
Qualifications
You're a security expert or eager to become one
You want to love where you work and Contrast's core values matter to you
You have:
5+ years of experience delivering professional services or technical account management for a security technology and/or DevOps solution vendor
Demonstrated history of helping customers transform their operational processes to leverage new technologies
Demonstrated ability to be a hands-on technical expert, whether as a software engineer, DevOps guru, root administrator, or ethical hacker
Enthusiastic, positive demeanor and customer-first mindset
Ability to travel up to 33% as needed
Vaccination (COVID) is currently required to travel and visit customers/attend events
Bachelor's degree or higher: preference for computer science and mathematics degrees
What We Offer
Competitive compensation
Medical, dental, and vision benefits
401 (k)
Flexible paid time off
We are changing the world of software security.Do it with us.
We believe in what we do and are passionate about helping our customers secure their business.
If you're looking for a challenge and want to enjoy where you work, you'll love Contrast Security.
Misc Info For This Position:
Remote Mix: 100% Remote
Job Type: Full-Time
Regional Restrictions: USA Only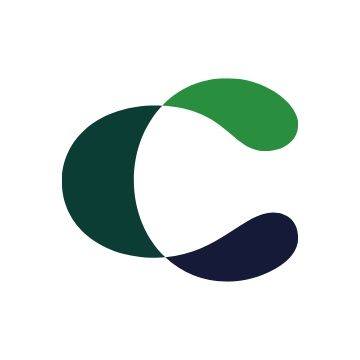 Contrast Security

Los Altos,CA
United States

Website
Job Info:
100% Remote
Full-Time
USA