Production Operations Specialist - Resource Mgmt
Posted Jan 7
Left Field Labs is looking for a Production Operations Specialist that will play a critical role in the day-to-day resource management of all digital projects for world-class clients. Were looking for someone with exceptional organizational and communication skills to help our teams deliver on-time, high quality, one-of-a-kind experiences with the right people in seat.
The primary function of the Production Operations Specialist is to ensure all digital projects are appropriately resourced based on skill set, timing, availability and budget in partnership with Production Leadership and other cross-functional team leads. This role will also play a critical role in ensuring agency resources are fully maximized from both a bandwidth and skillset standpoint. They will intake requests from Executives and Producers, consult with discipline leaders, and recommend the best available resource for the job.
Responsibilities:
Maintain resource management tooling, workflows, and forecasting for digital pods and projects
Manage multiple organizational and administrative tasks as it relates to digital resourcing to support the overall growth of our teams
Partner with recruiting to ensure independent contractors, freelancers, and/or temporary employees are appropriately onboarded to respective digital projects
Work with Executives and Producers to secure necessary resources following departmental processes, identify resource conflicts and keep Producers abreast of developing issues.
Manage real-time resource utilization and strategically resources to ensure we meet our target utilization goals each week
Proactively forecast resource needs for future projects to ensure we are able to start projects quickly with the right project teamCoordinate and shift workloads as needed; resolve conflicts in shifting schedules and identify priorities
Identify contract freelance and/or temporary employees to support project needs and team requests usings LFLs roster and/or other external channels. Strategically maximizing cost effectiveness and location optimization is paramount.
Qualifications:
2+ years of experience in a related role and industry coordinating digital teams
Team player who is happy, positive, a great communicator and listener
Time management: ability to multitask, prioritize and manage simultaneous and / or competing deadlines
Ability to clearly and thoughtfully communicate with team and high level stakeholders to achieve desired results
Autonomous and resourceful working style - takes initiative to engage challenges, solve problems, and consistently deliver value without explicit direction
Proficient knowledge of technical concepts related to software application development
A passion for technology, creativity, with an eye for and attention to detail
Able to work independently in a deadline-sensitive and fast-paced environment
Strong relationship management and influencing skills
Consulting/client services experience a plus
Education
Bachelors Degree or equivalent work experience
Left Field Labs is an equal opportunity employer
Misc Info For This Position:
Remote Mix: 100% Remote
Job Type: Full-Time
Regional Restrictions: USA Only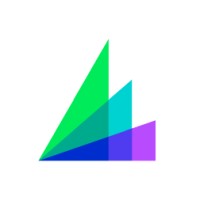 Left Field Labs

Culver City,CA
United States

Website
Job Info:
100% Remote
Full-Time
USA