Product Strategist
Posted Apr 25
We're looking for a Product Strategist to join our team at Modus. Do you want to be part of a journey of building new products and features, or having a real impact on transforming existing products according to the mission and the vision of the client Are you interested in working from home with some of the best talent on the planet Then keep reading.
About You
You know how important product managers are to successful products, and where they fit in understanding business drivers, understanding the users and their problems, and ensuring the team is always focused on building the right things. At Modus, we firmly believe that making our clients successful will make us successful. Ultimately, you are the kind of person who takes ownership of things and loves the feeling of accomplishment when those things succeed, and are willing to shoulder the responsibility that comes with that ownership.
You know how to turn vision into goals, goals into a roadmap, and a roadmap into daily and weekly tasks for your team. You excel at keeping a cross-functional team of designers, researchers, engineers, and data analysts, working effectively and efficiently.
You have business sense and enterprise experience. You have a strong understanding of Agile methodologies (Scrum, Lean, Kanban, etc.) and are a problem solver at heart who gets technology, design and knows how to translate this into success. You have experience working in pre-conceptual environments to determine opportunities, problems and propose solutions. You have solid organizational and administrative skills, including multi-tasking and time-management. You are familiar with UX research, LEAN validation.
You enjoy playing with new tech and exploring areas that you might not have experience with yet. You are self-driven, self-learner willing to share knowledge and participate actively in your community.
Having overlap with your team is critical when working in a global remote team. Modus requires all team members to overlap with EST morning hours daily. In addition, reliable high speed internet is a must.
As a Product Strategist, you understand the practice of product management, and are always striving to know more, be better, and learn from your peers and leaders in the industry. In addition to this intellectual curiosity, you also possess a quality of humble leadership and take ownership of the work being produced - and the outcomes that are derived from it. In this role, you will do the following:
Own product and design/UX initiatives
Create a strong partnership with client on vision and product
Run workshops for goal setting, feature discovery, innovation, opportunity analysis, etc.
Define and document product vision, roadmap and opportunities
Setting clear goals and tracking progress through KPIs, OKRs
Making critical product decisions and strategic/tactical project decisions
Prioritize features and order backlogs
Plan releases and manage deliverables
Seek user understanding with the UX team through research and use it to craft a product that fulfills their needs
Write requirements through clear user stories, epics and making sure these are clearly understood by the team
Perform user acceptance testing to ensure the requirements are met.
Research and analyze market and competition
Look for opportunities to grow Modus partnership within the client
Requirements
3 to 7 years experience in product owner or product manager position
Strong business sense and enterprise or consulting experience
Good English language skills
Strong understanding of Agile methodologies (Scrum, Lean, Kanban, etc.)
Solid organizational and administrative skills, including multi-tasking and time-management
Solid written and visual communication
Ability to work closely with globally distributed team members
Understanding of mobile products
Strong interpersonal communication (particularly via video, phone, email, and chat)
Familiarity with UX research, LEAN validation
Creative, strategic thinking
Strong client-facing and teamwork skills
Things We All Do At Modus
Modus is a fast-growing, and remote-first company, so you'll likely get experience on many different projects across the organization. That said, here are some things you'll probably do:
Give back to the community via open source and blog posts
Travel and meet great people- as part of our remote-first lifestyle, it's important that we come together as needed to work together, meet each other in person and have fun together. Please keep that in mind when you apply.
Teach and be taught: Modus creates active teams that work in internal and external projects together, giving opportunities to stay relevant with the latest technologies and learning from experts worldwide
Interact directly with internal and external clients to represent Modus and its values
Why Modus Create:
Our Benefits may vary according to the Country you are located in, so please reach out to our recruiter in case you have any questions.
If you become a contractor we offer:
Competitive compensation
100% Remote work (could vary according to the client's needs)
Travel according to client's needs
The chance to work side-by-side with thought leaders in emerging tech
If you live in the USA and you become a full-time employee we offer:
Competitive compensation
Health insurance (medical, vision, and dental) and other benefits (FSA and HSA)
401(K) match to up to 3.5% of your annual salary
Remote work
The chance to work side-by-side with thought leaders in emerging tech
Flexible Time Off/PTO
Misc Info For This Position:
Remote Mix: 100% Remote
Job Type: Full-Time
Regional Restrictions: Anywhere Only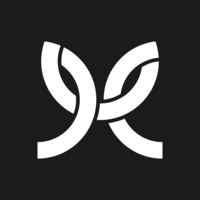 Modus Create

Reston,VA
United States

Website
Job Info:
100% Remote
Full-Time
Anywhere