Product Security Architect
Posted Apr 19
Contrast Security is the world's leading provider of security technology that enables software applications to protect themselves against cyberattacks, heralding the new era of self-protecting software. Contrast's patented deep security instrumentation is the breakthrough technology that enables highly accurate assessment and always-on protection of an entire application portfolio, without disruptive scanning or expensive security experts. Only Contrast has sensors that work actively inside applications to uncover vulnerabilities, prevent data breaches, and secure the entire enterprise from development to operations, to production.
Our Product Security team is hyper-focused on continuous security enhancements in all aspects of the Software Development Lifecycle for a wide range of Contrast Security products. The team focuses on knowing our product, protecting our environments, and securing our software.
The applicant will be responsible for taking ownership of security initiatives, such as defining security requirements, architecting features in partnership with engineering, setting new company standards, reviewing testing and deployment standards, managing secure code analysis techniques, and more. Additionally, they will have the freedom to contribute their unique perspectives and ideas to our product security processes.
This is a full-time position that can work remotely anywhere in the U.S.
Roles and Responsibilities
Partner with cross-functional teams to drive security initiatives.
Understand the NIST Cyber Security Framework and drive Product Security initiatives to meet those standards.
Conduct a deep dive into difficult architecture decisions around complex challenges.
Create, communicate, and maintain security policies, standards, and guidelines applicable to software products.
Analyze and recommend strategy and direction to mitigate security risks in the SDLC within the organization.
Partner with the engineering department for Secure Architecture Code Reviews and defining security requirements.
Develop technical solutions and new security tools to help mitigate security vulnerabilities and automate repeatable tasks.
Lead business and technical partners with expert knowledge of relevant security system technologies.
Prepare and analyze detailed systems specifications for complex security systems that fit with the company's system architecture standards.
Performing vulnerability and penetration assessments to attack architecture is a plus.
Requirements
Ability to take general direction and work independently to solve problems
Programming abilities in Python, C, or Java (plus if you have experience with NodeJS, Ruby, and GoLang)
Practice strong communication skills
Knowledge of FedRAMP, ISO 27002, and SOC compliance standards
5-8 years of hands-on experience in application security, development, and/or software architecture. Extra consideration if the experience is in writing secure code, doing threat modeling, research into security standards, and/or architecting secure software early on in the SDLC
Experience with threat modeling and attack forensics
What We Offer
Competitive Compensation
Medical, dental, and vision benefits
401(k) plan
Flexible paid time off
We are changing the world of software security.Do it with us.
We believe in what we do and are passionate about helping our customers secure their business.
If you're looking for a challenge and want to enjoy where you work, you'll love Contrast Security.
Misc Info For This Position:
Remote Mix: 100% Remote
Job Type: Full-Time
Regional Restrictions: USA Only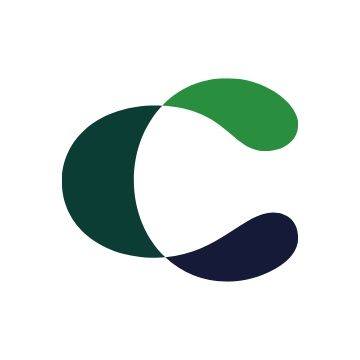 Contrast Security

Los Altos,CA
United States

Website
Job Info:
100% Remote
Full-Time
USA